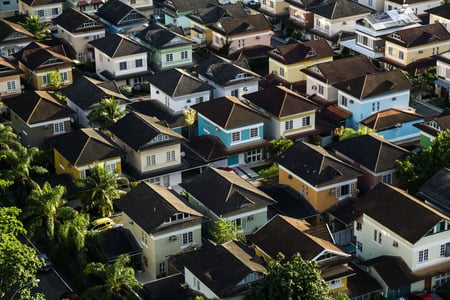 Homeowners who fall behind on their mortgage sometimes lose their home to foreclosure because they fail to do simple things that could help them save their home. It's not that people don't want to save their home, or are stupid, they just don't have the knowledge and experience to understand how important it is to do some things and not do others.
Our law firm is very experienced in helping homeowners who are experiencing foreclosure. We've been in business for 10 years and have helped more than 7,000 homeowners stop or avoid foreclosure with a loan modification. So, we've seen every mistake that homeowners can make when they get into trouble with their mortgage. Here are some of the most common mistakes to avoid if you don't want to lose your home:
1. Not opening your mail
When you fall behind on your mortgage, you will receive important information in the mail. Your bank is required to send you a default letter/notice of intent to accelerate that tells you you will lose your home to foreclosure if you don't remedy the default. If you aren't able to avoid it, you will eventually be mailed a notification that a foreclosure sale date has been scheduled.
By simply opening your mail, you can get important information and take some easy yet powerful steps to avoid foreclosure. For example, if you receive a default letter, it will tell you that you can apply for a loan modification, which will permanently fix the default. If you are notified that a foreclosure sale date is scheduled, you can take steps to delay it, such as by exercising your statutory right to adjourn the sale in New Jersey.
So open your dang mail! It's always better to know important information. This is simple, but you'd be surprised how many people don't do it.
2. Not responding to the foreclosure complaint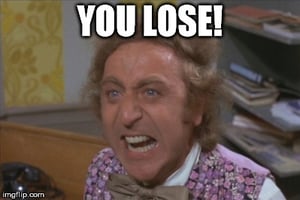 When you officially enter foreclosure, you'll be served a summons and complaint. You have a right to answer the complaint from the bank and admit or deny the charges it contains and raise your own affirmative defenses. Answering the complaint and raising your own affirmative defenses can buy you valuable time. Even if you don't want to keep your house, you should answer the complaint so you have more time to figure out what you're going to do. If you don't file an answer, you lose!
3. Not hiring an attorney
The bank definitely has its own attorneys working for them to foreclose on your house. If you don't have one of your own, it's not a fair fight. An experienced attorney will have the knowledge to help you fight foreclosure in the smartest way and can give you the best odds of being approved for a loan modification. A good attorney can be hired for less than you might expect and is well worth the expense.
4. Don't answer your attorney's calls or give them the documents they need
An attorney can do a lot of things for you, but not everything. For example, if you're applying for a loan modification with the help of an attorney, you'll need to give them copies of all of your financial documents, including tax returns, bank statements, and more. There's no way an attorney can get those documents unless you provide them. And you can't get a loan modification without those documents.
For our firm, getting documents from our clients is one of the biggest challenges. Sometimes clients don't even answer our calls, or keep up with their case online, which makes it hard or impossible to get them the results they want. If you're paying for an attorney, you should talk to them and help them help you.
5. Don't make your modification payments on time
A loan modification is often the only way for most homeowners to save their home once they've fallen behind on their mortgage. Before permanently modifying your mortgage, your servicer will usually make you go through a three month trial modification period. If you make the trial modification payments on time, they should approve you for a permanent modification.

Issues with the trial payments, such as paying late, can jeopardize your permanent modification. If you can't even make a few trial payments on time and in full, why would the bank trust you to do so for the next 30 years?

But there can also be some issues with trial payments that you might not expect. For instance, we recently had a client who paid a few dollars more than was required for her three trial modification payments and the bank rejected the payments and she was not offered a permanent modification! She never considered that paying too much money would be an issue. It was. So until your modification is finalized, pay EXACTLY how much you're told to, when and how you're told to.

If you can learn from these mistakes you'll be more likely to save your home from foreclosure.