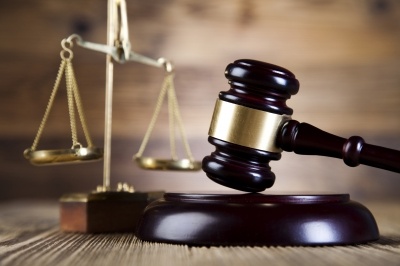 Homeowners in New Jersey have a right to adjourn a sheriff's sale of their home for 14 days for any or no reason by paying a small fee.
And this can be done twice.
This foreclosure avoidance tool is called a statutory right to adjourn sheriff's sale. (Adjournment means a temporary postponement of a court action.)
It's not a permanent way out of foreclosure, and it doesn't cancel the sale, but it's a great tool for homeowners to use to temporarily stop the sale of their home when no other option is available.
The Foreclosure Process In New Jersey
New Jersey is a judicial foreclosure state, which means that a bank has to go through the courts to foreclose on your home. That takes more time than in nonjudicial foreclosure states.
New Jersey has the longest foreclosure timeline of any state in the country. As of the third quarter of 2016 it took an average of 1,260 days (nearly three and a half years) to complete foreclosure on a home in New Jersey!
1,260 days is just an average. The amount of time will be different for each homeowner. But it is inevitable that a sheriff's sale will eventually be scheduled when you fall behind on your mortgage and don't come to a permanent resolution with your lender.
Once your home is sold, it's gone for good. So if no solution is imminent as the sale date nears, and you have no other way to avoid the sale, you'll want to use your statutory right to adjourn it.
How To Get Your 14-Day Adjournment
It's not difficult or expensive to use your statutory right to adjourn a sheriff's sale. You have to file it on your own by physically going to the sheriff's office with all of the information you have about your loan and the sale.
Procedures and costs vary by county, but it costs about $28. The sheriff's office will ask you to write your information on a piece of paper or on a form for you to fill out. You are not required to provide any reason for requesting the adjournment.

Since it's so important, you may want to contact the sheriff's office ahead of time to make sure you aren't surprised by anything. You wouldn't want to go to the sheriff's office the day of the sale and find out you don't have all of the required information, or that the office is closed.
You only have two no-questions-asked adjournments in your arsenal for 14 days each time, but the bank's attorneys can usually adjourn a sale as many times and for as long as it wants. So, if possible, it's preferable to get the bank to stop the sale so you can reserve your rights should you need them in the future. You wouldn't want to burn through one of your precious two when the bank could do it for you.
A Permanent Solution Is Still Needed
Again, adjourning a sale is only a temporary way to avoid losing your home. Further adjournments are possible after using your two statutory rights, but you have to show a good reason that your request should be granted. For instance, we filed an emergent motion to stay sale for a recent New Jersey client who had used both of her statutory rights. To get the judge to grant the motion we had to prove that a loan modification application was under review.
All adjournments end eventually. If you want a permanent solution to keep your house after falling into foreclosure, you'll want to apply for a loan modification.
A loan modification is a way to return your loan to normal, or with better terms such as a cheaper monthly payment or lower interest rate. However, banks don't hand out loan modifications like candy at Halloween. It takes some work to get one, and most who apply on their own are denied.
A qualified foreclosure defense attorney can increase your odds not just of being approved for a loan modification, but of being approved for the best deal. And if you want to stay in your home for as long as possible before exiting through a short sale or deed in lieu of foreclosure agreement, a good lawyer can advise you on how and when to use all of your rights, including the right to adjourn, strategically to achieve your goals.
Image courtesy of JanPietruszka at FreeDigitalPhotos.net