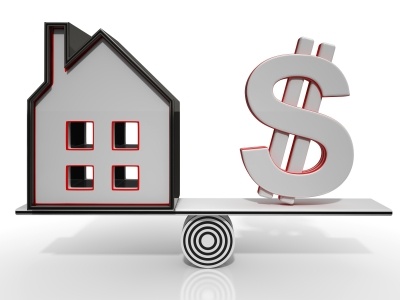 So your mortgage payment has become more expensive than you would like it to be, and the house isn't worth what it used to be.
What are your options to improve things?
It depends on the specifics of your situation and what your goals are. If you want to keep your home, you can try to get the monthly payment lowered to a more affordable level. There are a couple ways to do that. Two of the most common are refinancing and loan modification. But which is right for your situation?
Refinancing Your Loan
Refinancing involves replacing your current loan with a new one. Most commonly refinancing will involve getting a loan with a different interest rate and term length, and is also called a rate and term refinance. This is a good option for homeowners who took out a loan when interest rates were higher than they currently are. Refinancing allows you to lock in current, low interest rates and lower your payment, or make the same payment over a shorter term. However, refinancing is only available to those who are current on their mortgages and have good credit. Also, refinancing may not be available to you unless you have equity in your home. Since refinancing involves getting a new loan, it also has closing costs associated with it, which are usually thousands of dollars. When refinancing, you are free to shop around for the bank that will give you the best terms.
There is also something called a short refinance, which is an agreement in which the bank pays off your current mortgage and replaces it with another one that has a reduced balance, bringing the value of the loan more in line with the market value of the home. With a short refinance the homeowner gets to keep their home, lower their payments, and reduce their negative equity. It can be a good deal if your bank offers it. But why would a bank agree to write off money they are legally entitled to? For the same reason they would agree to a short sale. Because it can cost them less than foreclosing and selling the home at a loss. Short refinancing would need to be done with the same bank your loan is currently with.
Modifying Your Existing Mortgage Loan
If you're behind on your mortgage payments because of a financial hardship, and your mortgage payment is more than 31% of your monthly gross income, you may be eligible for a loan modification. This agreement involves permanently changing the terms of your loan to lower the monthly payment. Often the interest rate can be lowered and the term of the loan can be stretched out over a longer period of time to drive down the monthly payment. And sometimes the principal can be reduced so that the property isn't so deeply underwater. A loan modification may be the only option if you're behind on your too-expensive payments.
To recap, here are the major differences between refinancing and loan midifications:
Must be current on payments to be eligible for refinancing, but a loan modification can help to get you current

Refinancing replaces old loan with a new one while a modification alters the existing loan

Refinanceing has closing costs associated with it, but a loan modification does not cost any money
So there are things to try that, if successful, will lower a mortgage payment to an affordable level. But it's important to consult with an experienced professional so you know what your options are. Most loan modification applications that homeowners submit without help are denied. A law firm with extensive experience with loan modifications can help you present your application so that it has the greatest chance of being approved. Whatever you want to do with your home and mortgage, whether it involves keeping the house or not, it pays to do a little research, communicate with your lender, and get advice from a trusted source to find the best way to achieve your goals.