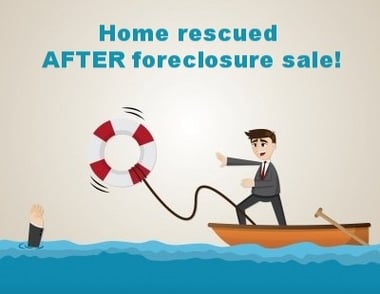 In December of 2017 we were hired by homeowners in Williamson County, Illinois who needed help keeping their home. To protect their privacy, I'll call them the Taylors.
Unlike most of our clients who want to avoid foreclosure and/or get a loan modification, the Taylors had already lost their home in a foreclosure auction and didn't want a loan mod.
Wait a minute. If they'd already lost their home, why in the world did they hire a law firm to help them save it?
Because a foreclosure sale isn't necessarily the point of no return in foreclosure. There are ways for a homeowner to get their house back even after it has been sold. There's something called a right of redemption, which is: "the right of a debtor whose real property has been foreclosed upon and sold to reclaim that property if they are able to come up with the money to repay the amount of the debt."
Normally someone who loses their home to foreclosure does not have the money to pay off their mortgage, so the right of redemption isn't an option available to them. If they had tens or hundreds of thousands of dollars, they probably wouldn't have fallen behind on their mortgage payments in the first place.
The Taylors were different because they did have the money to pay off their entire debt. Also, the foreclosure sale had not been confirmed. In Illinois, after a home is sold in a foreclosure auction, there must be a hearing to confirm the sale. It's possible to object to the confirmation of the sale. If you can prove that the sale should not have happened for some reason, you may be able to convince the judge to not confirm it.
So, even though it was late in the game by the time we were retained, the game was not over and there was still hope of getting a win and saving our client's home.
Defaulting On Mortgage Payments and Phantom Summons and Complaint
The Taylors' problems started in 2015 when they fell behind on their mortgage payments to Selene due to some health and personal problems. Once they got behind, they stayed behind.
The bank claims that it served the Taylors a summons and complaint in 2015. The Taylors claim that they were never served. The court file showed that Mrs. Taylor accepted service, but she insists she was never served and signed an affidavit to attest to that. Maybe the process server was lazy and never delivered the documents to them and lied and said he did. It's happened before.
Whatever happened, the Taylors were in foreclosure and the bank was trying to take their home and they didn't know. In August, 2016, judgment of foreclosure and sale was issued. In judicial foreclosure states, a judgment of foreclosure is a court document that sets the amount the borrower owes the lender and allows the home to be sold at auction.
Foreclosure Auction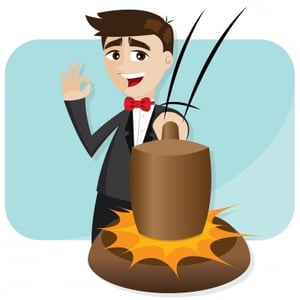 In June 2017, an auction was held and the bank purchased the property. The Taylors didn't even know that they were in foreclosure, much less that a sale was happening! When they found out that the sale had happened, they contacted Amerihope Alliance Legal Services to help them.
We attended a case management conference and asked for a special redemption period because the Taylors had the money to pay off their mortgage. The judge continued the hearing and scheduled a confirmation of sale hearing for February.
The bank was trying to move the court to confirm the sale, which would have moved them closer to kicking our clients out of their home. We responded in January of 2018 with a motion in opposition to plaintiff's motion for order to approve sale, as well as a motion to vacate sale and foreclosure judgment or, in the alternative, motion to redeem residential real estate.
While all this was happening, the Taylors were also dealing with their insurance company and contractors because of nearly $8,000 worth of damage that was done to their roof by heavy snow. Because there was a lien on the home, the insurance company made the check for repairs to Selene instead of them.
At the February hearing, our attorney was approached by the bank's attorney about settling the case. The judge set another case management conference hearing for April and we worked to resolve the case out of court before that.
Payoff and Case Dismissed
Good news came when the bank finally agreed to let our clients pay off their loan. The Taylors took money out of their retirement savings and paid off the entire remaining balance of their mortgage, plus fees. Success!
In April of 2018, an order of dismissal was issued by the court in Williamson County, Illinois. It states:
"This matter coming to be heard on Plaintiff's Motion to Dismiss, it is hereby ordered:


The judgment of foreclosure entered August 4, 2016 is vacated and this matter is dismissed as the subject loan has been paid off. It is further ordered that all pending dates are stricken."
Such a positive outcome was not a foregone conclusion. The Taylor's easily could have lost their home even though they weren't properly served and had the money to pay off their mortgage. It wouldn't have been fair, but sometimes life isn't fair.
Fortunately they had an experienced law firm on their side who knew how to handle the situation and took all the right actions. They retained their home and no longer have a mortgage to pay. They can use the money they would have paid toward their mortgage each month to rebuild their retirement savings. It's the best result that could have been hoped for.
The Taylors were very happy with the result. Mrs. Taylor wrote to us:
"I want you to know how very much we appreciate all of the work that was put forth to help us retain our home."

Image courtesy of iosphere at FreeDigitalPhotos.net