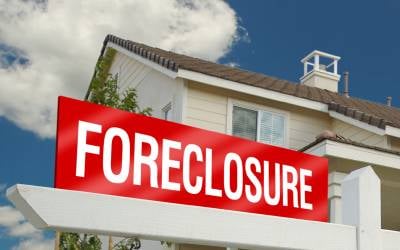 The stakes are very high when fighting foreclosure, and disaster is often only narrowly averted. It's a challenge to deal with the courts, the banks and their attorneys, and get the best results. But an experienced professional can help you do just that.
A recent case, for clients I'll call the Bello sisters to protect their privacy, illustrates this well.
The Bellos are immigrants from Africa who own a home together in New Jersey. They were working hard trying to realize the American dream when a loss of income caused them to default on their mortgage payments to PHH Mortgage.
Since New Jersey is a judicial foreclosure state, they were served a summons and complaint, officially putting them into foreclosure. PHH hired an attorney to handle the case and try to take the Bello's home from them.
The Bellos aren't attorneys or real estate and foreclosure law experts, so they made the wise decision to hire experienced professionals to help them by retaining Amerihope Alliance Legal Services.
We needed to do something to prevent their home from being sold in a sheriff's sale, which was scheduled, and put our clients on a path to permanently keep their home. The only way to do that is through a loan modification.
Applying for Loan Modification
A loan modification is a permanent change to one or more of the terms of a loan. When a mortgage loan is modified, it is reinstated (if it was in default) with the interest rate, term length, principal balance, and/or monthly payment changed.
Loan modifications can result in a significantly lower monthly payment, and even reduced principal, which makes the mortgage more affordable, though that's not guaranteed. Importantly, a home is not supposed to be sold while a loan modification application is accepted and under review.
Our clients needed a loan modification, both to stop the sale of their home right now and to reinstate their mortgage and keep their home in the long term. So we collected all of the Bellos' financial information and submitted a Request for Mortgage Assistance (RMA) to PHH Mortgage.
As is often the case with loan modifications, there were issues with the application that prevented the application from being accepted. We went to work to correct those issues.
To avoid losing their home in the meantime, we advised our clients to use their statutory rights to adjourn the sheriff's sale. In New Jersey a homeowner can go to the sheriff's office, pay a small fee, and delay the sale of their home for 14 days for any reason, twice. These are great rights that homeowners in other states don't have. The Bellos used both of their statutory rights for a 28 day adjournment of the sale.
Of course, a permanent solution was still needed. Fortunately, PHH told us that the RMA was accepted and under review. Great news! That meant the sheriff's sale would be canceled, right? Nope.
PHH's attorney didn't acknowledge that our client was under review and refused to adjourn the approaching sheriff's sale!
It was a case of bad communication between PHH and the attorney they had hired to handle the case. And why should there be good communication between bank and attorney? We're only talking about someone losing their home!
Emergent Motion To Stay Sale
We had to stop that sale from happening, so we had an attorney go to court and file something called an emergent motion to stay the sheriff's sale. Emergent motions ask the court to grant a specific outcome quickly to avoid a harmful outcome. A fee must be paid and justification has to be given for why the motion should be granted. Our motion said that the sale shouldn't happen because the loan mod application was in fact accepted and under review, as our client's bank had told us.
The judge wanted to hear the other side of the story, so he called the bank's attorney, who told him that the Bello's loan modification application was not complete and under review, even though we had confirmed with PHH that it was. The judge granted our motion and adjourned the sale, allowing time for the bank and its attorney to get on the same page, and giving our client time to have their application reviewed.
PHH's attorney misrepresented her case to the judge. After the hearing, we asked for an explanation of why she told the judge the application was not under review. She has not responded.
We do not allow lies or mistakes from the bank or their attorney to cause irreparable harm to our clients. We pay close attention to everything, and hold all parties accountable to the letter of the law.
Without an experienced and focused law firm like us representing them, the Bellos could have easily lost their home in a sheriff's sale.
As of this writing, the Bellos do have a sale date set for July 2017, but their loan modification application is under review. If it's approved, the sale date will be canceled for good. If it's denied, we will appeal the denial if it's without merit, or fix what's wrong with it and reapply.