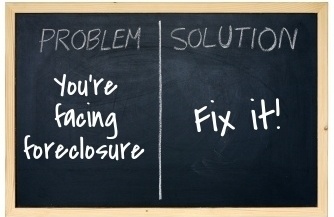 Some problems in life are too tough to handle on your own. They're too complex and are outside of your areas of expertise. To address those problems you have to get help from someone who understands your issues from the inside out. Nowhere is that more true than for homeowners facing foreclosure.
But how do you even know what type of help you need, what options to pursue, and who to turn to? Many do it by trial and error...

Dealing with the Bank on Your Own
Some homeowners first try to deal with their bank on their own after they fall behind on their home loan. They spend hours on the phone with a customer service representative, who may be in another country, trying in vain to get the answers and help they need. Then they complete a loan modification application and are denied, sometimes multiple times. While this is happening, they know that the clock is ticking, that if they don't figure something out they're going to lose their home. That can really motivate a homeowner to look for help from someone other than their bank.
Getting Free Help
One place to look for help is from a HUD-approved counseling agency. HUD.gov lists agencies that "are available to provide you with the information and assistance you need to avoid foreclosure." And they do it for free. What's better than free help getting a loan modification that permanently lowers your mortgage payment and helps you avoid foreclosure?
If only it were that easy.
HUD's Web page lists agencies you can go to for free foreclosure avoidance counseling by state. But a recent visit found that when the links to the Web sites of these agencies are clicked on, a window pops up that says "Page Not Found" every single time. It's a simple mistake in the management of the site, but it highlights a problem with getting free help from the government or a nonprofit, which is that you're probably only going to get the bare minimum.
There's every reason to believe that HUD and all the nonprofit counselors it lists have the best intentions, but they have limited resources. There's only so much they can do to help you. They can be a good resource to get some basic information and help from, and that's all some people need, but there's no substitution for having an experienced professional working for you.
Picking a Lawyer
If working with the bank on your own and with a free counseling agency doesn't cut the mustard, look into hiring an attorney. All attorneys are the same, so just pick the one that's closest to your house. Right? Wrong. You may find plenty of attorneys willing to take your money but you want a law firm that focuses on foreclosure defense and loan modification that has a record of success they can prove.
If you don't do any homework, you may end up with an attorney that charges too much and doesn't have the experience or resources you need. There are stories of attorneys asking for obscenely high retainer fees. Others want to charge their clients by the hour for those services. You don't want that, you want a reputable attorney who charges a flat rate.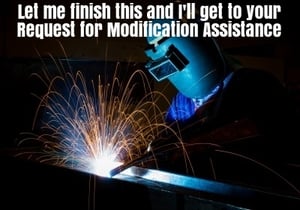 Some law offices might provide foreclosure defense in addition to criminal defense, civil litigation, commercial litigation, welding, and more. Ok, not welding, but you get the point. There's a danger of diversification leading to diworseification.
If you need eye surgery, you go to an eye surgeon, not a general practitioner. Maybe the general practitioner could help, but wouldn't it make sense to go to someone who does eye surgeries all the time? Your eyes are awfully important to you, so you want the doctor who's done thousands of successful eye surgeries. If your home is very important to you, you want the attorney who's done thousands of successful loan modifications too.
What Can a Good Attorney Do for You?
A good attorney can make the difference between keeping your home and losing it to foreclosure. Experience and focus help a law firm to know what your bank needs to see to approve your request for modification assistance, how to show it, and what needs to be done to get you the most time in your home.
For many homeowners who've fallen behind on their mortgage payments, a loan modification is their only hope for keeping their home. It can permanently bring your payment down to an affordable portion of your income, but the path to approval can be difficult. Denials are common, the banks aren't especially helpful, free help often isn't enough, con artists lurk, and it's not always easy to tell who's the best person to help you.
A little bit of research can help you understand the foreclosure and loan modification process. It's important to remember that if you stop paying your mortgage, you will eventually be foreclosed on, and no one is guaranteed to get a loan modification. The government's Home Affordable Modification Program (HAMP) is supposed to expire at the end of 2016, so if you're among the roughly one million homeowners in some stage of foreclosure, the time to act to save your home is now.
Image courtesy of scottchan and bugphai at FreeDigitalPhotos.net