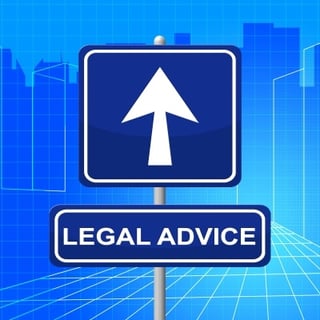 Times are tough. The effects of the recession and housing crisis have left you in a less-than-ideal financial situation, and now you're having trouble making your mortgage payments. You may be thinking about trying to get a loan modification to lower your interest rate, or you may be worried that a foreclosure is in your future. You know that if a loan modification is successful, your monthly payments could be reduced to a more manageable level. You also know that your chances of getting a loan modification approved without an attorney are slim, but you don't know if you can afford an attorney.
Alternatively, you may think the result is a forgone conclusion, and that there is no point in paying an attorney to tell you what you already know, that you're going to lose your home.
Uncertainties and false assumptions can cause a vicious cycle that paralyzes many homeowners or makes them act, or fail to act, out of fear. Fear is never an effective strategy. You have to take action based on the best information available. Unless you are experienced in the matter, your best bet is to consult with a qualified law firm with a record of helping people in your situation.
The cost of a foreclosure defense attorney may be more affordable than you think. Many good firms charge a flat fee, with no surprises or hidden charges, and they accept a variety of payment methods. The money you spend on an attorney can be recouped by the money you save with lower monthly mortgage payments.
What can an experienced attorney can do for you?
A foreclosure defense attorney can help you do many things to help you keep your home and bring your mortgage payments to a more manageable level.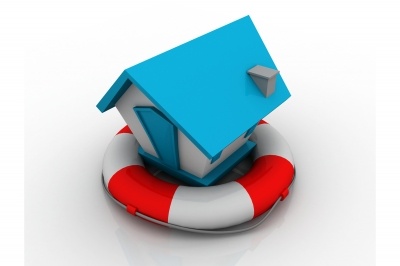 Loan modification: A loan modification can alter your mortgage loan by changing the interest rate you pay, which can reduce the monthly payment to a level you can afford. If you've applied for a loan modification on your own, and have been denied, an attorney can help you reapply. An experienced firm knows how to present your case to give you the best chance at a loan modification approval. The hardships you've experienced that have caused you to have trouble paying your mortgage can actually help you convince the bank to modify your loan. An experienced foreclosure defense law firm can help you avoid the mistakes that are often made when writing hardship letters.
Refinancing: Homeowners with good credit and good payment history, can apply for refinancing. If approved, refinancing can lower your interest rate and principal.
Repayment Plans: A repayment plan allows the homeowner to catch up on missed payments and avoid foreclosure.
Mediation: During mediation, the lender and borrower can meet with a third party to discuss options. A foreclosure alternative may be agreed upon. Mediation allows the bank and the homeowner to tell their story and communicate in a productive way.
Even if all the options that would allow you to keep your home fail, there are still things a law firm can do to help you achieve the best possible outcome.
Short Sale: If the value of your home is less than what you owe on your mortgage loan, you can put it up for a short sale and if your bank approves the sale, you can move on with life.
Deed in Lieu of Foreclosure: This agreement allows the homeowner to transfer ownership of their property to the bank.
As you can see, hiring an experienced foreclosure defense law firm can do a lot for you. It does cost money, but the money it could save you may be well worth it. You may not think you can afford an attorney, but can you afford to not hire an attorney? An attorney's fee is an investment that could pay for itself many times over, and counsel from seasoned professionals will protect you from the would-be scammers offering bad advice.
If you're a homeowner having financial difficulties, and you don't address those difficulties, you may find that somebody will find a solution for you. That somebody is the bank, and the solution could be foreclosure and ruined credit. The worst thing to do is to live in denial of your problems or be motivated by fear, because, as time goes on, you have fewer options and your outcomes are less likely to be favorable.
If you have issues with your mortgage, a law firm with a successful record of helping distressed homeowners is your best option. You just might be amazed at the way seemingly insurmountable problems can be resolved by admitting they exist and asking an expert for help, and it may be more affordable than you think.
Images courtesy of cooldesign at FreeDigitalPhotos.net