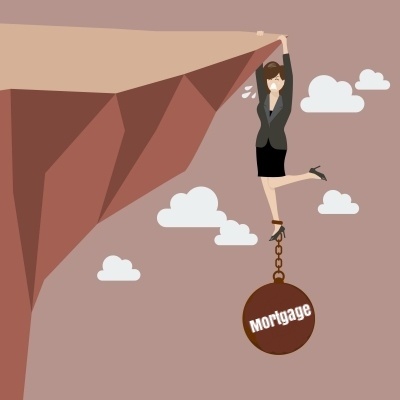 Bankruptcy could help you delay foreclosure or avoid it entirely. So, if you're facing foreclosure, does that mean that you need to file bankruptcy? And if so, when?
There are ways to deal with your mortgage default that don't involve bankruptcy, some of which may be better. Whether or not bankruptcy is right for you depends on what other options are available to you and how close you are to losing your home.
If you've just defaulted, you probably have time to work toward a solution that doesn't involve bankruptcy. But if you've been served with foreclosure papers (in a judicial foreclosure state), have a sale date in the near future, and no other options, then bankruptcy could be right for you.
What Is Bankruptcy?
Bankruptcy is "a legal status of a person or other entity that cannot repay debts to creditors." There are six types of bankruptcy in the United States Bankruptcy Code. The most common types for individuals are Chapter 7 and Chapter 13.
Chapter 7 is "basic liquidation for individuals and businesses; also known as straight bankruptcy." Chapter 7 will discharge unsecured debt, such as credit card debt, and leave secured debt, such as a mortgage. This type of bankruptcy will delay foreclosure, but not necessarily stop it.

Chapter 13 is "rehabilitation with a payment plan for individuals with a regular source of income; enables individuals with regular income to develop a plan to repay all or part of their debts." With this type of bankruptcy you may be able to keep your home by repaying the amount you're past due on your mortgage in monthly installments over three to five years. It does not allow the terms of the mortgage to be altered to have a lower interest rate, reduced principal balance, or lower monthly payment like a loan modification does.
Automatic Stay During Bankruptcy
When you file bankruptcy, the court will issue something called an automatic stay that orders your creditors to stop trying to collect on your debt. If your home is scheduled to be sold in a foreclosure sale, the sale date will be postponed during the bankruptcy, which usually takes several months.
Alternatives to Bankruptcy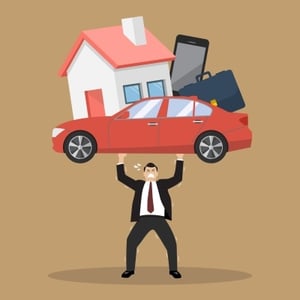 Bankruptcy can stop foreclosure, but you should keep in mind that it also has some consequences, including damage to your credit score. And hiring a bankruptcy attorney will probably cost at least $1,000. Before you make the decision to file a Chapter 7 or 13, look into the other ways to avoid foreclosure.
Short Sale and Deed In Lieu of Foreclosure

If you want to get out of your home and the debt you owe on it, a short sale or deed in lieu of foreclosure can allow you to do that without having to go through foreclosure. In a short sale you have to get the bank's permission to sell the home for less than what you owe on it, list the home for sale, and find a buyer. In a deed in lieu of foreclosure agreement the bank takes ownership of the home rather than foreclose.
Loan Modification
For homeowners who want to keep their home after defaulting without filing bankruptcy, a loan modification is often the only option.
A loan modification is a permanent change to one or more of the terms of your mortgage, such as the interest rate, principal balance, and/or monthly payment. When a permanent loan modification is approved the mortgage will be reinstated and returned to normal servicing and foreclosure will no longer be a threat.
To be eligible for a loan modification, you have to submit an application to your mortgage servicer that includes documentation of your income and finances. When you have a complete loan modification application accepted and under review at least 37 days before a foreclosure sale date, that sale date is supposed to be canceled.
If you can use a loan modification to stop a sale date and keep your home, then you don't need to file bankruptcy for your home debt. Of course there are issues with loan mods. For instance, sometimes the bank disputes that the loan modification application is complete and therefore won't cancel the foreclosure sale. And many homeowners who apply for a loan modification are repeatedly denied.
Getting Help From Professionals

Some homeowners hire a law firm that focuses their practice on foreclosure defense and loan modification assistance. An experienced attorney could help you stay in your home for as long as possible by doing things like raising affirmative defenses in the answer to the summons and complaint or postponing a sale date by using a statutory right of adjournment in a state like New Jersey.
Getting help from someone with a thorough understanding of the loan modification process can give you the best odds of getting approved. If it's not possible to get a loan modification, then you can file bankruptcy to stop the sale date.
Images courtesy of Sira Anamwong at FreeDigitalPhotos.net