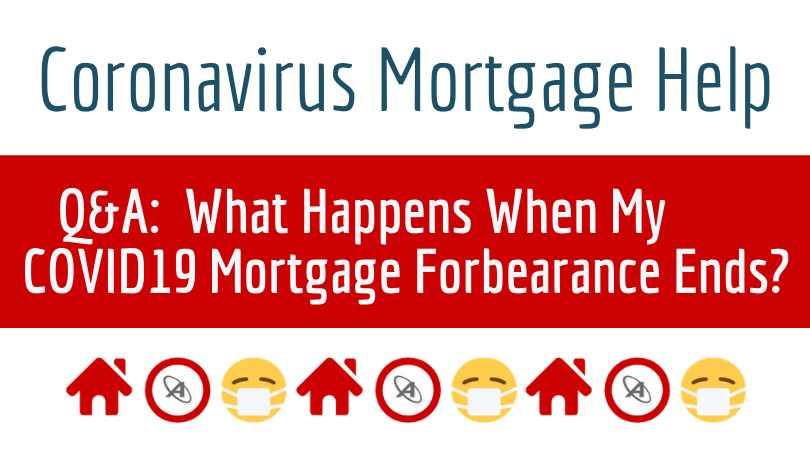 If you have secured a COVID-19 mortgage forbearance that works for you and your family this can be a great help. However, it is important to discuss with your mortgage servicer how they will be handling your past due payments at the end of the forbearance. 30 days before the forbearance ends you should assess your situation with your mortgage servicer to determine your next steps. Some servicers are requiring borrowers to make one large balloon payment when the forbearance ends, which is the worst case scenario for many homeowners. Other options are:
reinstatement
repayment plan
payment deferral
loan modification
refinancing
Reinstatement After Forbearance
If you are able to reinstate your loan by paying what is due in one payment, you should do this as soon as you can. If you wait until the last possible moment, you run the risk of the bank making a mistake and moving forward with the foreclosure of your home.

Repayment Plan
If you negotiate a repayment plan with your lender, the typical repayment period is 3-6 months. Your mortgage terms will not change and neither will your loan. The delinquent amount will just be tacked onto your regular monthly mortgage bill.
Payment Deferral
The COVID-19 payment deferral returns your monthly mortgage payment to its pre-COVID amount by adding up to 12 months of missed payments to the end of the mortgage term without adding on any interest or late fees. This will ensure that once you are back on your feet you are able to continue making payments without being punished for the ones that you missed.
If your payments are deferred to the end of your mortgage term, you will still be responsible for your escrow payments during the forbearance period. When you receive your annual escrow analysis statement, you will be given some options to repay the shortage.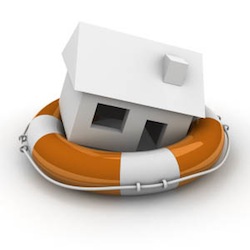 Loan Modification After Forbearance
A loan modification is a great option if you have experienced a permanent hardship due to the pandemic. A loan modification will permanently change the terms and monthly payments of your loan to better accommodate for your financial situation. Many banks are offering broader loan modification criteria to help homeowners.
Refinance
If you haven't missed any mortgage payments except for those that were included in your Coronavirus forbearance, you might choose to take advantage of incredibly low interest rates and refinance your home, there will be fees associated with the new financing. There are a few different things you can negotiate with your mortgage lender on. Fees that go to the lender are easier to negotiate than fees that are used elsewhere. For example, the commitment fee you are charged that guarantees the loan can be negotiated because that fee is for the lender. The same goes for the application fee.
It is better to contact your servicer before your forbearance ends, before they contact you and hit you with a lump-sum payment. It is beneficial for you and the mortgage servicer to work out a deal because no one wants your home to be foreclosed on, not even your mortgage lender.
When you decide to move forward with contacting your servicer, consider hiring a foreclosure defense attorney who can represent you, especially if you decide to apply for a loan modification. Your attorney is much more likely to get a great deal for you than if you try to represent yourself.