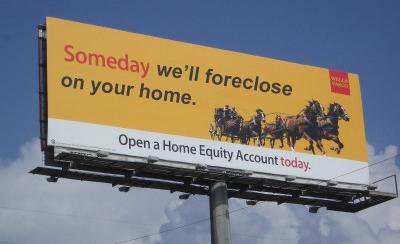 Wells Fargo recently revealed that they wrongly denied or failed to offer 625 homeowners mortgage loan modifications due to an error with their underwriting software. The company says that about 400 of those customers lost their homes to foreclosure.
The error affected homeowners who were in foreclosure between April 2010 and October 2015. Now, nearly three years after correcting it, the country's fourth-largest bank has disclosed the error.
"We're very sorry that this error occurred and are providing remediation to the approximately 625 customers who may have been impacted," a spokesperson for the company said in a statement.
Wells Fargo says that it has set aside $8 million for customers affected by the issue. That's just $12,800 for each customer affected. Pitiful.
What Is A Loan Modification?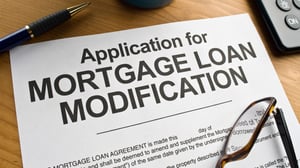 A loan modification is a permanent change to one or more of the terms of a loan, such as its monthly payment, interest rate, or term length. A loan modification can result in a lower monthly payment, but not necessarily. It could also stay the same or be higher.
The important thing about a loan mod is that the homeowner who receives one will get out of foreclosure if they're in it, and they will be allowed to go back to paying their mortgage like normal. For homeowners who fall behind on their mortgage payments and into foreclosure, a loan modification is often the only way for them to keep their home.
The majority of the Wells Fargo customers who were denied or not offered a loan modification because of the bank's error lost their homes to foreclosure because they didn't have another option to keep their home. That's why Wells' error is such a big deal.
For most people, their home is their biggest asset. Losing it to foreclosure has negative effects on their financial, physical, and mental health for years to come.
How will Wells Fargo make reparations to over 400 people who lost their homes because of a "computer glitch"?
Wells Fargo Is A Repeat Offender
This isn't the first time Wells Fargo has failed its customers recently.
In 2016, we learned that employees had opened as many as 3.5 million fake accounts in customer's names without their permission or knowledge, in order to get sales bonuses.
In April, 2018, the CFPB and the Office of the Comptroller of the Currency fined Wells Fargo $1 billion for improper mortgage and auto lending, which negatively impacted consumers.
In August, 2018, the U.S. Justice Department fined Wells Fargo over $2 billion for misrepresenting the quality of residential loans it sold to investors before the financial crisis.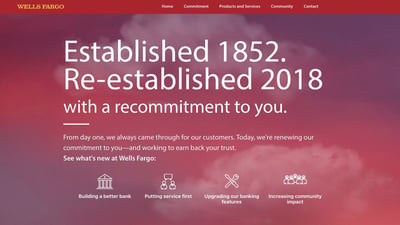 And that's not even all of it! They've had other scandals. Their behavior has been described as a "repeated pattern of abusive and deceitful practices."

Wells Fargo has been running commercials on television admitting to mistakes and stating that they're trying to re-establish trust, but news of more scandals just keeps on coming.
Clearly the company has done some serious damage to their reputation, and it's going to be a long time before they can re-establish trust.
What Can Be Done?
If you're a homeowner in need of a loan modification, whether your loan is with Wells Fargo or someone else, your best bet is to get someone to help you apply. Homeowners who apply for a loan modification on their own are often denied, sometimes repeatedly.
A professional, such as an experienced attorney, can defend you from foreclosure, help you complete your loan modification application, and give you the best chance of getting approved.
Were you denied a modification by Wells Fargo?
Leave us a note in the comments and share your story.