Disclaimer: These results should not be taken as a guarantee, as each case is unique. We have helped over 7,000 homeowners, here is one of their stories.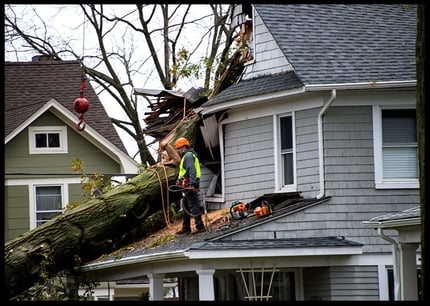 In May of 2014 a homeowner in Sullivan County, New York, that I'll call Mr. Goulet to protect his privacy, retained our firm to help him avoid foreclosure. He hadn't been served with a foreclosure lawsuit when he retained us, but knew it was coming, and wisely sought help from experienced professionals.
Mr. Goulet is a successful business owner. Things had been going well for him until Superstorm Sandy tore through the region in late 2012 and damaged his home. (Sandy caused about $75 billion in damage, which is second only to Hurricane Katrina.)
He moved out of his home, over the state line into New Jersey, while the damage caused by Sandy was being repaired.
The cost of paying for a place to live while his house was being repaired as well as for his mortgage and other bills was too much, and he fell behind on his mortgage payments.
He came to Amerihope Alliance Legal Services looking for a way to keep his home. Since he didn't have the cash to reinstate his loan, the only way to do that was through a loan modification that reinstates and restructures the mortgage loan with different terms.
Upon being retained our staff started gathering the relevant documents needed to apply for a loan modification and got in contact with Mr. Goulet's loan servicer, PNC.
Mr. Goulet had a principal balance of $210,000, and was past due by $35,249.00. His interest rate was 7.37%, and his monthly payment was $2,250. There was a private investor in the loan, which had never been modified before. All signs pointed to Mr. Goulet being a great candidate for a loan modification.
Not Owner Occupied? Not Getting a Loan Modification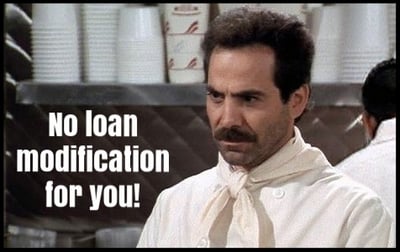 The fact that Mr. Goulet had moved out of his home while it was being repaired ended up being a big problem for getting his loan modification application approved. The address on your tax records is supposed to match the address you're seeking the loan modification for to prove that the house is "owner occupied."
Modification programs are intended to help people who need help saving the home they live in, not a second home or rental property. And our client was not just living somewhere other than the home he was trying to modify, but in a different state.
So, when we submitted a loan modification application to PNC, it was denied. They suggested a short sale or deed in lieu of foreclosure agreement. Thanks, but no thanks. We appealed the denial, but were denied again. Do you think we gave up at that point? Heck no, we were just getting started!
Complaints To NY Department Of Financial Services And CFPB
We filed formal complaints with the New York Department of Financial Services and the Consumer Financial Protection Bureau (CFPB) for wrongful denial of loan modification assistance. The reasons for our complaint were:
The property was not an investment property, as PNC believed it was.


The mortgage payment was factored twice into PNC's calculation causing the Net Present Value (NPV) test to be incorrect.


Our client's gross income was underestimated by more than $1,500 a month.


The loan was poorly underwritten, and the ratios were incorrect and needed to be recalculated with correct income.
Getting Served and Foreclosure Settlement Conferences
Mr. Goulet was served foreclosure papers after hiring our firm. New York is a state that requires foreclosure settlement conferences for residential owner occupied properties. At these conferences a representative of the bank and the homeowner meet with a court referee to discuss the rights and obligations of the parties, determine whether a resolution to avoid foreclosure can be reached.
Because he had retained us, Mr. Goulet didn't have to attend those conferences. We sent an attorney to the conferences on his behalf five times. Yes, five times! At each conference we requested an adjournment while we pursued loss mitigation options.
One of the most common complaints we hear from homeowners who attempt a loan modification on their own is that they have to send in the same documents to their loan servicer numerous times. We had the same issues while working on behalf of our client. Many of the financial documents are only valid for 90 days, and have to be resubmitted after that time period. It makes for a lot of work.
Loan Mod Success!
Long story short, our tireless efforts and complaints to government departments and bureaus were finally successful. We got the bank to correctly calculate our clients income and debt and accept him as a resident of New York and the property he was trying to modify.
In December of 2015 Mr. Goulet was approved for a trial loan modification and successfully made his trial payments. His new permanent payment is $1,622.00 with a 3.5% fixed interest rate for 40 years, and $56,000 deferred.
Now Mr. Goulet's mortgage is back to normal, but with an historically-low interest rate and a $628 cheaper payment. It's the best result he could have hoped for.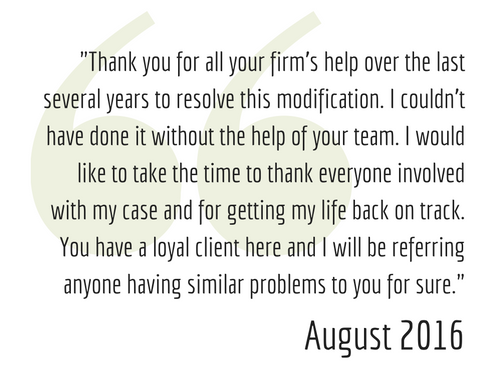 Within the last 30 days, we also obtained the Order of Discontinuance and Mr. Goulet's foreclosure nightmare has concluded.
Nothing compares to the pleasure of being able to help a client who deserved a chance, and was wrongly denied.
We achieve results like this for our clients all the time. While the loan modification process is confusing and frustrating to the average homeowner, we know what to do and how to get the best results for our clients.