By John Voket
In this report, I will pick up where I left off: reviewing details from the Connecticut Public Interest Research Group - ConnPIRG - about new Consumer Financial Protection Bureau (CFPB) rules that just went into effect to help protect homeowners and homebuyers from mortgage abuses.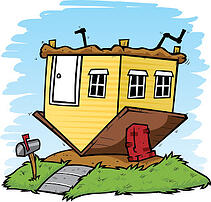 ConnPIRG is a non-profit, non-partisan advocacy organization that takes on powerful interests on behalf of its members. As a founding member of the coalition Americans for Financial Reform, ConnPIRG helped lead the fight to establish the Consumer Financial Protection Bureau.
Abe Scarr, ConnPIRG Director said in addition to the CFPB's new rules protecting homebuyers and homeowners, the agency has released a variety of self-help tools so consumers can protect themselves.
Scarr says with these new rules and tools, consumers will have a better chance to protect themselves against unfair practices in the mortgage marketplace, whether they are buying a new home or already living in it.
The new mortgage guidelines are part of the 2010 Dodd-Frank Wall Street Reform and Consumer Protection Act, which was enacted after the mortgage market collapsed and millions of consumers lost their homes, according to the ConnPIRG release. It is the first federal financial regulator with just one job: protecting consumers.
It has jurisdiction over both banks and non-banks, so it protects consumers no matter where they shop. Among numerous other achievements, it has already ordered big credit card companies to refund nearly $800 million to consumers for unfair practices.
The CFPB's new tools will help consumers:
File a mortgage complaint
Find a housing counselor in their area
Get answers to mortgage-related questions
Read tips for homebuyers and homeowners
Download a guide for housing counselors
We'll be taking a closer look at specific services and issues covered under the newly enacted CFPB mortgage rules in future reports. In the meantime, get more information and access the consumer toolkit of links, including a way to ask questions directly to the CFPB by clicking here.
Reprinted with permission from RISMedia. ©2014. All rights reserved.