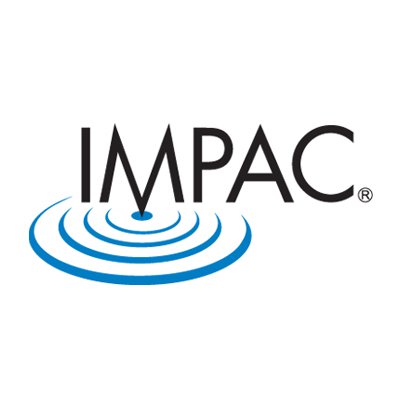 Many Americans have heard their fill of stories about big banks and corporations that took hundreds of billions in funds from the Troubled Asset Relief Program or TARP, which became law in October 2008.
TARP was billed as a critical component desperately needed to stabilize the U.S. economy in the aftermath of the subprime mortgage crisis. The program allowed the U.S. government to strengthen the financial sector by purchasing assets and equity from banks and other financial companies.
Not All Institutions Took The Money
Unlike many banks and mortgage lenders, Impac Mortgage Holdings, Inc. and its founder and CEO Joe Tomkinson refused to take TARP monies or any funds from American taxpayers. The firm recently re-opened its mortgage division and loans eligible for sale to Fannie Mae and Freddie Mac, and mortgages securities to Ginnie Mae.
Instead of relying on a taxpayer bailout, management decided that it would claim its losses, restructure the company and evolve with the market.
The following background information puts Impac's decision into perspective.
Help For Struggling Homeowners
In March 2009, the Obama Administration introduced details of a comprehensive program designed to help between 7 million and 9 million homeowners. The Making Home Affordable program consists of two plans designed to help borrowers make their monthly mortgage payments and to soften the effect of foreclosures on home values and neighborhoods.
Home Affordable Refinance Program (HARP) – HARP was supposed to help 4 to 5 million homeowners to refinance their mortgages and take advantage of the record low mortgage interest rates to lower their monthly payments or refinance out of unpredictable adjustable rate mortgages.
Home Affordable Modification Program (HAMP) – Three to four million "at-risk" homeowners were to benefit from modifications under HAMP.
This one-two punch would give millions of homeowners viable options to foreclosure—refinance or modification.
To date, approximately 2 million Americans have benefited from both programs, which have been extended to December 31, 2015.
Banks Failed to Respond
The Treasury Department promoted HAMP as a model program, leading the way in adjusting customers' mortgages—interest rate, principal reduction and term, making mortgage modification "affordable and sustainable," and helping many borrowers avoid foreclosures.
Instead, the number of homeowners losing their homes accelerated and the program reported an embarrassingly low number of permanent modifications after 18 months.
Mortgage servicers lack any real incentives to bring on enough staff to handle the overwhelming volume of loan modification requests. Lost paperwork, strange letters and requests from lenders, foreclosures while waiting for a loan modification and other complaints dominated news headlines.
Getting Back to Impac
In 2006, most financial institutions continued their "unbridled optimism" and felt driven to originate as many loans as possible—especially risky subprime loans. They would then package these inferior products and pass them off as" investment-grade" on the bond market.
Impac's management made strategic decision to take a different approach. That same year, management made a strategic decision to contract its loan origination business –cutting its portfolio by 25 percent down to $21 billion.
Concerned about the effect of the foreclosure crisis on its borrowers and shareholders, management took steps to strengthen the company's mortgage portfolio. It bypassed the loan servicers under contract and reached out to borrowers by offering them loan modifications –even for homeowners whom the servicer had denied.
Subsequently, the company shut down the mortgage operations and purchased a portion of a REO auction startup, which eventually became known as Auction.com. It also bought California-based Advantage Title, a title and escrow company that Impac grew into one of the biggest operations in California and sold for a profit.
Today, Impac has reinvented itself by making mortgage lending its core business once more. The company is thriving once again in the same industry where management made the decision to "do the right thing." Impac is one of only a few companies that deserve to profit from the current recovery in the housing market.