When you're behind in your mortgage, it seems like your lender is playing mind games with you about auctioning off your home. Every day may be the day the lender wants to take your home without you knowing and sell it to the highest bidder. In Pennsylvania, a lender can't foreclose on your home without letting you know and going through the proper steps. In 2012, Governor Tom Corbett restarted the Pennsylvania Homeowner's Emergency Assistance Program (HEMAP) that included the Act 91 Notice. It was enacted years ago, but stopped in 2011 because of lack of funding.

Does an Act 91 Notice Mean You're in Foreclosure?
No, but it is a 30 day WARNING.
An Act 91 Notice does not mean you're in foreclosure. However, it is the first step in the foreclosure process. In other words, an Act 91 Notice means that your lender intends to foreclose on your home. The notice advises you of something you already now. You're behind in your mortgage. It also lets you know that you have 30 days to have a face-to-face meeting with your lender.
In our experience, many homeowners are receiving their foreclosure summons and complaint preceisely 31 days after the Act 91 Notice was issued. It's a very serious matter, and should not be ignored.
The commonwealth also requires that notice is in plain English or without legalese. It must also inform you that you may qualify for financial assistance under HEMAP. Included in this is the contact information of your local consumer credit counseling agency.
Many homeowners make the mistake of believing that receiving an Act 91 Notice means it's time to pack up and leave their homes. In fact, it means the opposite. It's time to fight your foreclosure to keep your home. The notice is one in a long line of steps you must go through being back in your mortgage becomes a foreclosure. In fact, there will be a lot of stops and starts in the foreclosure process as you and your lender try to negotiate a deal to end the foreclosure.
For example, in order to foreclose on your home, a lender must win a lawsuit by proving that you were in default. A lawyer who understands foreclosure law won't take a lender's word that you missed payments. The lawyer will challenge the foreclosure charges, and present defenses. So don't start moving your belongings from your home or ask relatives to allow you to move in with them. It's time to regroup and come up with a game plan.
Fight Your Act 91 Notice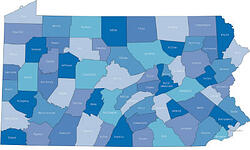 This is your home and something you've worked so hard to achieve and maintain. The thought of foreclosure will make you sicker than watching the Steelers or Pirates lose in the last seconds (if you're not a hometown fan insert your favorite team in their places). However, you shouldn't be afraid of an Act 91 Notice. Remember, it's the first, not final step in the foreclosure process. So your first step should be to hire a lawyer who handles foreclosure lawsuits and loan modifications.
You may not be eligible for HEMAP, but your lender is willing to work with you on a loan modification. A loan modification will allow you to put the missed payments on the back of your mortgage and end the foreclosure. A lawyer can negotiate a modification to get you back on track. If you are denied a loan modification, you still have options. Talk with an attorney to explore all available options to save your property. Any questions? Feel free to ask them below.