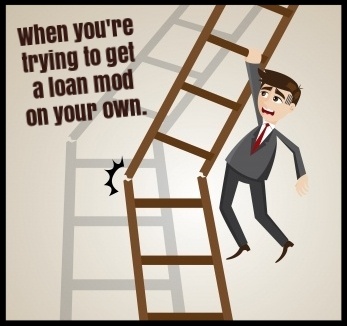 So you're experiencing every homeowner's worst nightmare: the 'f' word. Foreclosure. The stress it causes is a serious threat to your health. People in foreclosure are at an increased risk of suicide and mental and physical health problems. And, of course, you will eventually lose your house if you don't resolve the situation.
You're far from the only one in foreclosure and in desperate need of a home-saving resolution. Fortunately, there happens to be a great one out there called a loan modification.

Modifying your mortgage loan involves making a permanent change to one or more of its terms so the monthly payment is lowered to a level you can afford. The interest rate can be moved to as low as 2% and the term can be lengthened to as much as 40 years.
Loan modifications can be granted through the federal government's Home Affordable Modification Program (HAMP) and through a lender's in-house modification programs.