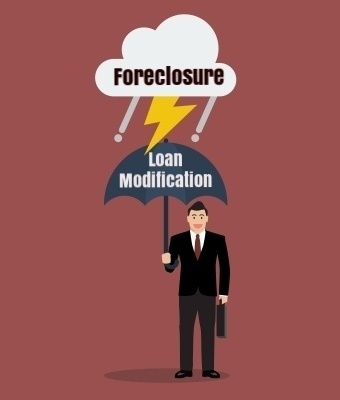 HAMP, the federal government's loan modification program, expired December 31, 2016, but we're still talking about it in 2018. Loan modifications remain a possibility for homeowners who need help avoiding foreclosure and keeping their home.
What Was HAMP?
In 2009, during the subprime mortgage crisis, foreclosures were happening at a rate not seen since the Great Depression. The Obama administration created HAMP to help struggling homeowners avoid foreclosure by modifying the terms of their loans to make them affordable.
HAMP provided guidelines for modifying mortgages and incentives for lenders to do so rather than foreclose. The program allowed for the term of the loan to be extended, the interest rate to be lowered, and the principal balance to be reduced or restructured so that the monthly mortgage payment was lowered to an affordable percentage of the borrower's current income.
More than a million people participated in HAMP when it was available, and though the program had some shortcomings, it was successful in forcing lenders to evaluate eligible borrowers for a loan modification instead of foreclose on them.
Since HAMP was introduced the housing market and economy have improved significantly. But hardships like divorce, medical problems, and loss of income continue to cause homeowners mortgage problems. And loan modifications continue to be available to help them avoid foreclosure and keep their homes. But what kind?
Post-HAMP Loan Mods Available
In-House Loan Modifications
An in-house loan modification is one that is given by the bank, according to their own guidelines. In-house loan modifications are also called "traditional" or "proprietary" because they existed long before HAMP.

Since these modifications aren't subject to any government guidelines, the bank can do whatever it wants, like give a modification with better terms than was possible with HAMP or a streamlined modification without asking to see any of the borrower's financial documents.

Most lenders are using a waterfall process similar to HAMP for their own mods, where a series of steps are applied to try to make the new payment an affordable portion of the borrower's income.

To apply for an in-house loan modification, you need to contact your mortgage servicer. If you're eligible, they'll likely ask you to submit an application that includes:

Bank statements
Pay stubs or other income verification
Hardship letter
IRS form 4506-T (request for transcript of tax return)
Last two year's tax returns


Every lender is different, so you'll need to get a list of documents from them and follow it exactly, making sure to send in the most recent version of each. Banks are notoriously stringent about this, and have been known to refuse to review an application because of the slightest error or omission. So send a complete application and don't make it easy for them to deny you.
Fannie Mae and Freddie Mac Flex Modification
The Flex Modification program replaces HAMP for loans owned by Fannie Mae or Freddie Mac. (If you don't know if they own your loan, click here to look it up here). To be eligible for a Flex Modification you have to submit an application, which Freddie Mac calls a Borrower Response Package (BRP) instead of a Request for Modification Assistance (RMA). The BRP will be similar to a privately-owned loan mod application and must demonstrate:

An eligible hardship "that is causing or expected to cause a long-term or permanent decrease in income and/or increase and expenses" (Unemployment is not considered a permanent hardship.)

Enough income to support the monthly payment.


For more information on Flex Modifications, visit go here and here or call your loan servicer.
CFPB Protections Remain
HAMP is not the beginning and end of the government's response to the mortgage crisis. In 2011 The Consumer Financial Protection Bureau (CFPB) was formed. Its mission is to protect consumers in the financial sector, including mortgage servicing and foreclosure operations. The CFPB has ordered more than $5 billion in fines against companies for violating consumer financial protection laws, including mortgage servicing misconduct and wrongful foreclosures.
37 Day Rule
The CFPB has a rule that requires mortgage servicers to review a borrower's complete loan modification applications when it's accepted at least 37 days before a scheduled foreclosure sale. We've cited that rule to demand that a servicer look at our client's applications. That rule did not expire with HAMP.
CFPB Complaints
Homeowners also have the ability to file a formal complaint with the CFPB, which the company has to respond to within 15 days.

If you want to file a CFPB complaint, go to the agency's website, www.consumerfinance.gov or call 855-411-2372. Your complaint will be put into a database that is searchable by the public. After it's submitted, your complaint will be assigned a tracking number and forwarded to the company you're complaining about.

Filing a CFPB complaint may be able to get your lender to take action. Companies would rather not have angry customers making complaints about them to a government agency for the whole world to see. In one case, our law firm filed a CFPB complaint when Ditech wasn't offering a permanent modification to our client after he made his trial modification payments. Seven days after submitting the complaint, our client was offered a permanent loan modification.
Now What?
HAMP, once the most popular loan modification program, is long gone. The Trump administration is in the White House. Some things have changed, but it's still possible to get a loan modification. And protections for homeowners facing foreclosure remain.
One thing thing that unfortunately hasn't changed is that it's often difficult for the people who need a loan modification to get one. Borrowers are frequently told they're not eligible for a loan modification, or they're denied when they apply. It can be quite frustrating, and failure means losing your home to foreclosure.
Many homeowners would benefit from hiring an attorney to defend them from foreclosure and help them get a loan modification. It takes knowledge of the legal process, which differs by state, to stay out of foreclosure and get approved for not just any loan mod, but the best loan mod.
So, consider retaining an experienced law firm to help you, it may be more affordable than you think, and is well worth the money. Let your attorneys advise you on the best course of action, decide when and how to file a CFPB complaint, and how to present your loan modification application to give you the best odds of success. It could be the difference between losing your home to foreclosure and keeping it with a great loan modification.
See also: