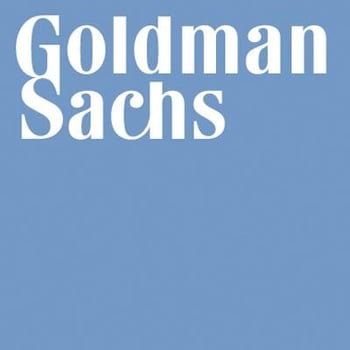 Goldman Sachs recently announced that it has reached an agreement in principle to pay $5.1 billion to settle an investigation by the government into its activities involving residential mortgage-backed securities in the years leading up to the 2008 financial crisis.
$1.8 billion of the money is supposed to go to providing consumer relief. Goldman's press release states:
"The consumer relief will be in the form of principal forgiveness for underwater homeowners and distressed borrowers; financing for construction, rehabilitation and preservation of affordable housing; and support for debt restructuring, foreclosure prevention and housing quality improvement programs, as well as land banks."
There's no word yet on exactly how that $1.8 billion will be used to accomplish those goals, but the help is definitely needed. 4.3 million homeowners are currently underwater on their home loans (also called having negative equity), which means they owe more on their mortgage than the home is worth. And several times more are in effective negative equity, which means they don't have enough equity to sell their home and pay closing costs and a down payment on another home. They're stuck.
Worse than being stuck, about a million homeowners are in some stage of the foreclosure process. Those people have to do something if they want to avoid joining the six million homeowners who have been foreclosed on since the housing bubble burst.
How Can You Get Help?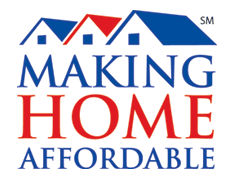 There are programs to help distressed homeowners keep their homes. For those who have stopped paying their mortgage because they can't afford the payment, assistance is available through the Home Affordable Modification Program (HAMP), which is part of the Making Home Affordable program.
HAMP works by giving incentives to mortgage loan servicers to permanently change one or more terms of the loan. Approved borrowers will have their monthly payment lowered to 31% of their gross income. This is usually done by lowering the interest rate and stretching the term of the loan out over a longer period of time.
More than 1.5 million homeowners have gotten a HAMP mortgage modification to get a lower monthly payment and reinstate their loan. But the program hasn't exactly been an unqualified success.
What's Wrong With The Help?
One of the biggest criticisms of the government's programs is that they don't give principal reductions to very many homeowners. Without addressing that issue, even homeowners who are fortunate enough to avoid foreclosure have to wait for rising home values to lift them above water and allow them the option to sell their house and move.
And, while it's great that a million and a half people have been able to avoid foreclosure through HAMP, the program has not reached anywhere near the number of people it was intended to help. Even worse, about a third of homeowners who have modified their mortgage loans through the program have re-defaulted. They merely modified an unaffordable loan into a slightly less unaffordable loan.
Still, every little bit helps. Modification could keep you out of foreclosure until you get a better paying job or the home's value rises. It's not perfect, but it's the only hope many people have of keeping their home.
Unfortunately, many homeowners mistakenly think they won't qualify for a loan modification. Or they apply on their own, get denied, and go with an alternative to foreclosure like a short sale or deed in lieu of foreclosure. The majority of people who apply on their own are denied, often multiple times, but those who work with an experienced professional have much better odds of success.
If keeping your home is important to you, think about hiring an experienced attorney to both defend you from foreclosure and help you get a permanent loan modification that reinstates your mortgage with an affordable monthly payment. Reputable attorneys can be hired for a more reasonable rate than most people would imagine and are well worth the expense.
Keep in mind that HAMP is supposed to expire at the end of 2016, so the time to act is now.
The Crisis Isn't Over
The housing market and economy have made tremendous improvements since 2008, but the problems associated with it have not been completely resolved yet and a lot of people are still struggling. There's no shortage of things to be upset about or people to blame. Multi-billion dollar fines paid by companies like Goldman Sachs are nice, but feel like too little, too late.
But don't let the negatives prevent you from seeing the positives. There is help available to distressed homeowners. It may take some work to get what you need, but is well worth it if you and your family are able to stay in your home.