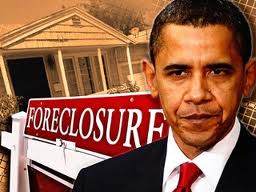 The Home Affordable Modification Program (HAMP) was introduced by the Obama administration in 2009 with the goal of helping distressed homeowners keep their homes. That help was and is badly needed. The ongoing mortgage crisis and recession has left millions of Americans owing more on their home than it is worth and without enough income to afford their monthly payment. Something needed to be done, and Uncle Sam stepped up with HAMP.
What Does HAMP Do?
The purpose of HAMP, which is part of the Obama Administration's Making Home Affordable program, is to help homeowners reduce their monthly payment to a level they can afford and avoid foreclosure. This is accomplished by lowering the loan's interest rate, reducing principal, or spreading out the amount that's owed over a longer period of time.
It seems like a win for everybody. Homeowners get to avoid foreclosure, and banks don't have to lose money with loans that default. Both are good for the economy. But far fewer than the millions people who the program was supposed to help actually have been. Even worse, the program seems to have helped banks more than homeowners who really need help. Why?
In a recent article on the Intercept.com, journalist David Dayen points the finger at the way the program was designed:
"Rather than a cash-transfer program that hands vouchers to distressed borrowers so they can lower their mortgage payments, the government gives the money to mortgage servicing companies, to encourage them to modify the loans. But while the government sets benchmarks to follow, the mortgage companies ultimately decide whether or not to offer aid."

The Inmates Are Running The Asylum
A mortgage servicer is the company that takes your monthly mortgage payment, credits your account, and distributes the money. They don't own your mortgage, the investor does. A servicer makes money by the fees it charges. So they have an incentive to charge as much in fees as they can.
Servicers did not have the staff to handle millions of modification requests when HAMP began and they often say that they lost an application for mortgage modification. They also make money off your unpaid principal, so they have an incentive against reducing it. And principal reduction is the best way for underwater homeowners to bring their mortgage in line with their home's market value. Servicers also collect late fees, so it's more profitable for them to keep you delinquent.
Clearly mortgage servicers have a conflict of interest. What's good for them is not what's good for the homeowner. But they are the ones in charge of granting modifications. Take a guess how that's worked out.
6 million homeowners have been foreclosed on since the beginning of the foreclosure crisis. A third of people given modifications have re-defaulted and only a fraction of the billions allocated for the program has actually been spent. The program has been a disappointment to a lot of people.
Unfortunately, it seems that the Administration valued the financial well-being of the banks more than homeowners.
To the Government's credit, it has recognized some problems and taken actions to protect homeowners from the servicers dirty tricks.

The Consumer Financial Protection Bureau (CFPB) was created in 2010 to offer protection in the financial sector of the economy, including mortgages. Since the CFPB's inception mortgage loans are the cause of more complaints than any other financial product to the agency. The agency makes complaints available to the public and issues rules to require companies to curb abuses.

And there have been positive changes. Servicers are now required to keep adequate staff to deal with requests for loan modifications and respond to them within a certain period of time. And they're restricted in their ability to dual-track homeowners, which is pursuing foreclosure while considering them for a loan modification.
It's not enough to make HAMP a great program, but every little bit helps.
Why You Still Don't Want To Miss Out On HAMP
So, the program was flawed from the beginning, still isn't good enough, and what is there is ending. (HAMP is set to expire at the end of 2016.) But that doesn't mean you can't benefit from it. If you're not eligible for refinancing, and don't want to sell your home in a short sale, a modification is still your best bet to get a payment you can afford.
70% of people who have applied for a HAMP modification have been denied. But don't be discouraged by the problems with the program or other homeowners lack of success. Learn from their mistakes.
You can increase your odds of success by working with someone who is experienced with foreclosure defense and loan modification. Do some research to see if you're eligible, then talk to someone with experience helping people in your shoes. Reputable law firms offer free initial consultations and don't accept people they can't help. Use caution though, because not everyone is trustworthy. Check out some tips on selecting a good attorney before you make a commitment.