COVID-19 has put 2020 through the ringer, and homeowners have not been an exception.
Though the government has tried to help out, only so much can be done when unemployment is increasing and businesses are closing.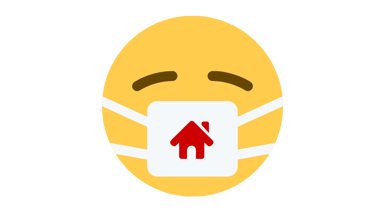 Over 57 million Americans have filed for unemployment. Even before the pandemic about 10-15% of homeowners reported to being "housing insecure", meaning that homeowners were worried about their ability to make payments. In April 2020, 1 in 3 Americans did not pay rent, and even though evictions have been halted, there are still people being evicted!
On the bright side, 71% of people are reportedly still making their full mortgage payments. However, 12% of homeowners have stopped making their mortgage payments and have not tried to reach an agreement with their lender. The rental rates are almost identical to homeowner rates. 73% of renters are paying their rent as usual, while of the remaining 27%, 3% have already left their rentals, 11% have arranged reduced or suspended payments with their landlord, and 13% have simply stopped paying rent.
Homeowners Face a Unique Problem
Homeowners with mortgage payments face a unique problem because unlike renters and homeowners without mortgage payments, they face the highest monthly expenses when the mortgage payment is factored in. The typical monthly housing costs are $1,570 for homeowners with a mortgage, more than triple the typical cost for homeowners without a mortgage ($520). This means that increased homelessness is a concern, and could cause even more of a health problem than we already have. Even before the pandemic, more than 2 million people face evictions each year. Economists are predicting that when the eviction moratoriums are lifted there will be a record number of homelessness.
Because of the 'shelter in place' order, people's homes have become a form of healthcare. If you don't have a home you are more likely to be in bad health than someone who has the ability to shelter in place and social distance. Around one-in-ten adults ages 18 to 29 (9%) say they moved due to the corona virus outbreak, higher than the share in any other age group. The bottom line is, homeowners are in trouble. It may feel like you have nowhere to turn.
We Are a Click or a Phone Call Away
Since March 1st, Amerihope Alliance Legal Services has secured 105 loan modifications, gotten 32 foreclosure cases against our clients dismissed, and been hired by 214 new clients. Our case results speak for themselves, and we are prepared to help you during this difficult time.