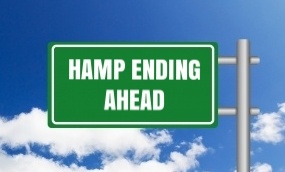 The Home Affordable Modification Program (HAMP) is ending December 31, 2016.
It, along with the Home Affordable Refinance Program (HARP) and other programs, began in 2009 as part of the federal government's Making Home Affordable program (MHA), which was designed to help struggling homeowners avoid foreclosure after the housing and economic crisis that began in 2007.
HAMP is the principal component of MHA, and it sets guidelines and gives incentives to mortgage loan servicers to modify mortgages rather than foreclose. Sometimes known as 'the Obama Plan,' it's been a popular option for troubled homeowners.