Disclaimer: These results should not be taken as a guarantee, as each case is unique. We have helped over 7,000 homeowners. Here is one of their stories.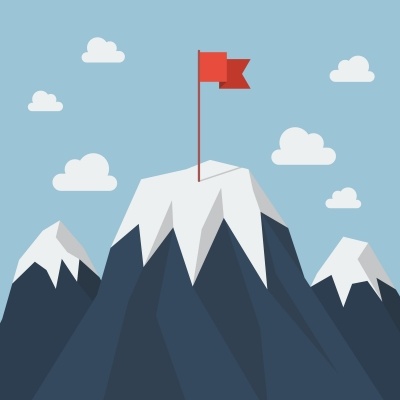 A recent client of our law firm, who I'll call Ms. Garcia to protect her privacy, nearly lost her home in Hudson County, New Jersey after she fell behind on mortgage payments to SLS following the death of her husband.
In June of 2015, Ms. Garcia was served a with a foreclosure summons and complaint, which meant that she was being sued and was the defendant in a civil lawsuit. This is the way it works in states with a judicial foreclosure process. The plaintiff (the party suing) was HSBC.
By June of 2016, an order of summary judgment had been entered, which meant that the lender could request a Writ of Execution, and a sale date to auction off her home at anytime.
After the order for summary judgment was entered, Ms. Garcia and her son, Junior, who also lived in the home, got justifiably scared and hired our firm, Amerihope Alliance Legal Services, to help them stop the foreclosure.
Retaining Amerihope Alliance Legal Services
Upon taking on the Garcias' case, our New Jersey attorney and a paralegal from our home retention department got to work on the file. Since judgment had been entered, time was of the essence.
We filed a Notice of Appearance that informs all parties and the Court that we will be representing the clients in all matters arising out of the foreclosure lawsuit. We also told our clients that if the bank's attorney contacts them, they should advise them that they've retained counsel and to contact us so we may handle their requests.
We do everything we can for our clients, but there are some things only the client can do. When you want to stop foreclosure and get a loan modification like the Garcias, the client has to provide all of their financial documents, including a mortgage statement, bank statements, tax returns, utility bills, and more. A complete list of documents needed to apply for a loan modification can be downloaded for free by clicking the box above.
Getting the documents from our clients is often a sticking point that holds up our efforts to get them a loan modification. The Garcias, however, gathered all of the documents we needed in a timely manner, and by September of 2016, we submitted a loan modification application to SLS.
Probate Problems
Unfortunately, the loan modification application was denied on the grounds that it wasn't "complete." The problem being that the probate process was not completed.
Since Mr. Garcia passed, his wife and son had to go through probate to settle his estate. Probate establishes the deceased person's heirs and who takes ownership of their property and debt.
Avoiding a Foreclosure Sale Date
It takes some time to go through probate court, but proof of it was required in order for the Garcias to qualify for a loan modification. Since the Garcias hadn't provided proof of probate, the bank wouldn't accept the loan mod application as complete and they set a foreclosure sale date for June of 2017. We needed to avoid that by any means necessary. There were several things that could be done, including:
Motion to Vacate Final Judgment

We filed a motion to vacate the final judgment, which would have taken away the bank's right to carry out the sale. The bank's attorney sent a letter to the judge opposing our motion to vacate final judgment. Back and forth, this is the way it goes.

Statutory Rights to Adjourn Sale

We advised the Garcias that they might have to use their statutory rights to adjourn the sheriff's sale. Homeowners in New Jersey have the ability to adjourn a foreclosure sale by 14 days by filing a form at the sheriff's office and paying a small fee. This can be done twice, and for any reason. But once they're gone, there's no getting them back, so it's better to keep them available to be used as a last resort when every other option fails.

CFPB Complaint

We'd rather that the bank review the application and cancel the sale date themselves. One way to spur the bank into reviewing a loan mod application is by filing a complaint with the Consumer Financial Protection Bureau (CFPB). Doing so has helped previous clients get a loan mod. We were prepared to file a CFPB complaint in this matter because servicers are required to review an application for mortgage assistance when it's accepted and complete at least 37 days before a foreclosure sale.
Probate Complete and Trial Loan Modification Approved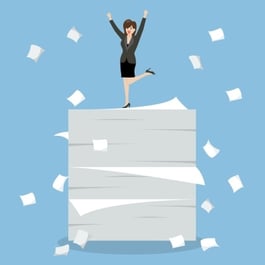 Neither a CFPB complaint nor use of the homeowners' statutory rights ended up being necessary because the Garcias finally provided us proof that probate had been completed. As it turns out, Ms. Garcia had already finished it, but there was a miscommunication between her and her son regarding the paperwork they provided us.
We submitted proof of probate to the bank, and shortly after that, our clients were approved for a three month trial loan modification with a lower monthly payment than they had before they defaulted.
Permanent Modification Approved!
Once the trial modification was approved, the bank adjourned the sale date by three months. Our clients made all of their trial payments on time and were approved for a permanent loan modification. The sale date was canceled and the foreclosure case was dismissed!

The final mod terms include a monthly payment that's $87 cheaper, an interest rate lowered from 4% to 3.75%, deferred balloon payment of $303,651, and massive $216,261.53 principal forgiveness.
The Garcias were so happy that we were able to help them save their home that they left us a positive review online. In this case, success wasn't a foregone conclusion. They could have lost their home if they had not retained an experienced law firm that's helped more than 7,000 clients get a loan modification. As you can see from the Garcias' story, we do everything possible to help our clients save their homes. If something we were pursuing to help them hadn't work out, we were prepared with additional strategy.
If you're in danger of losing your home, you ought to consider working with a professional. There is a lot of free information on the internet, including on this website, but there's no substitute for having an experienced lawyer working for you.
SLS Loan Modification Overview

Before

After

Monthly Payment

$2,659.75
$2,572.27

Interest Rate

4%
3.75%

Foreclosure

Foreclosure Started w/ Sale Date Set
Permanent Loan Modification Approved, Sale Canceled
Benefits To Homeowner

$216,261.53 principal forgiveness, foreclosure case dismissed
Image courtesy of Sira Anamwong at FreeDigitalPhotos.net