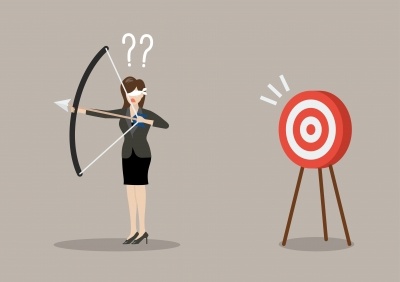 Normally people fall into foreclosure because they don't have enough money to pay their mortgage. But sometimes it's a mistake from the mortgage servicer, not any fault of the borrower, that puts someone into foreclosure. That's the case for a recent client of our firm, who I'll call Ms. Craig to protect her privacy.
Ms. Craig is a school teacher who has owned a home near Chicago, Illinois since 2002. For nearly a decade and a half things went pretty smoothly with her home and finances.
Then in 2016, Ms. Craig filed for Chapter 7 bankruptcy to deal with some debt that was not related to her mortgage. Her home was not included in the bankruptcy and she continued to make her mortgage payments during bankruptcy.
Mortgage Servicer Changed
Also in 2016, the servicing rights to Ms. Craig's mortgage were transferred from Loan Care to Freedom Mortgage. It's a servicer's right to sell the servicing rights to another company if they wish, and the borrower has no say in it.
Servicing is supposed to continue as normal during and after the transfer, but that's not what happened in Ms. Craig's case.
"Missed" Mortgage Payments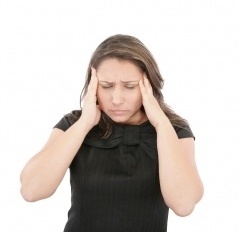 Freedom Mortgage, her new loan servicer, told Ms. Craig that they had no proof she had made payments for April, May, and June of 2016, and that she needed to make up for those "missed" payments before they would accept any further payments. She claims that she did make those payments during bankruptcy. Still, Freedom Mortgage said she didn't and began refusing her payments.
How's that for frustrating? She wasn't allowed to pay her mortgage because of missed payments that she didn't really miss! It's enough to drive you to drink.
Ms. Craig did the right thing and called Freedom Mortgage to try to resolve the situation. It didn't help. In her own words:
"I followed all the necessary steps advised by Freedom Mortgage to prove payment and then bring my account current. However… they have unjustly started foreclosure proceedings on my home... I was told I could not make a payment, had to pay $7,491.40 in full first before I could pay my current month."

Though it wasn't her fault, the effects were the same as if it was. She had to work something out if she wanted to be able to pay her mortgage again and avoid foreclosure. Since she wasn't getting the results she needed on her own, she hired Amerihope Alliance Legal Services in May of 2017.
Hiring An Attorney
Case Management Conference
Our firm began working on her case and attended several case management conferences on her behalf in the summer of 2017. A case management conference is a meeting between the parties involved in the foreclosure and a court appointed representative where the case, and possible resolutions, are discussed.
We also reached out to the bank's attorney, and our home retention department began pursuing loss mitigation options.
Answering Summons and Complaint
Ms. Craig was served a foreclosure summons and complaint not long after retaining our firm. We filed an answer to the complaint that included affirmative defenses and denials of the bank's allegations. That's the standard thing to do, and it can buy time and delay foreclosure, but it's not a permanent solution.
Applying for A Loan Modification
For a permanent solution to her mortgage issues, Ms. Craig neeed to get a loan modification. A loan modification is a permanent change to one or more terms of a loan, such as the interest rate, monthly payment, or principal balance. If a loan modification is approved, the delinquent loan will be reinstated and returned to normal servicing with the threat of foreclosure eliminated. It's usually the only way a homeowner has to keep their home following a default.
Even though the delinquency wasn't Ms. Craig's fault, a loan modification was still the way to remedy it.
Loan Mod Success!
We helped Ms. Craig apply for a loan modification, which requires documentation of the borrower's finances. You can download a free loan modification checklist here. Ms. Craig provided us with all of her documents in a timely manner. We submitted the package, called a Request for Mortgage Assistance (RMA), and in short order she was approved for a trial loan modification. Success!
There are often issues with getting approved for a loan modification. Most people who apply on their own are denied, so it was great for Ms. Craig to be approved on the first try.
You can't control what the bank does. Sometimes they make mistakes, and you have to deal with the consequences. By working with an experienced law firm that's secured more than 7,000 loan modifications for its clients, Ms. Craig was able to get a good result and keep her home.
An attorney isn't required to apply for a loan modification. However, as I've said before, it's not a fair fight without one. You're going up against a powerful corporation that has lawyers and a lot of resources to draw on. You may be able to get an experienced attorney to represent you for a more reasonable rate than you expect, and the results can be well worth it.
Image courtesy of Sira Anamwong and David Castillo Dominici at FreeDigitalPhotos.net