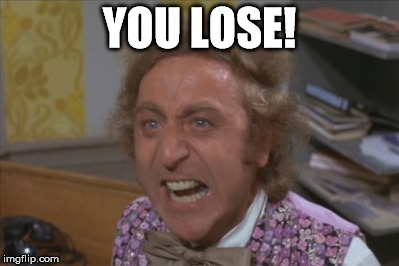 In late 2016 our firm was retained by a homeowner I'll call Juan Wilson to protect his privacy. Juan owned a home in Orange County, Florida. A truck driver, Juan encountered financial difficulties and prioritized payment on his truck over his home, defaulting on his mortgage in 2015.
There's a saying that goes "you can sleep in your car, but you can't drive your house to work." That was doubly true of Juan since he made his living with his truck, and without it he wouldn't have the income to pay any bills.
Not paying his mortgage may have been the lesser of two evils, but it came with serious consequences. After not receiving their mortgage payments Juan's bank, Wells Fargo, started trying to foreclose. He was served with a summons and complaint in April of 2015 and made the mistake of not responding to it or raising any defenses.
Not Answering Summons and Complaint
Florida is a judicial foreclosure state, which means a bank must sue a homeowner in order to foreclose. When they sue they send a summons and complaint. Homeowners have the right to answer it, saying that they intend to fight it or not. You should answer it and state that you intend to fight it even if you don't want to stay in your house because it can buy you extra time.
Not responding to the summons and complaint means you automatically lose. That's what Juan did, and it allowed Wells Fargo's attorney to get a judgment against him and set a foreclosure auction date on his home.
He made it easy for the bank and they were able to get final judgment very quickly after he defaulted.
Hiring a Foreclosure Defense Attorney
Realizing he needed professional help to save his home, Juan retained Amerihope Alliance Legal Services to represent him in late 2016. It was a smart decision. The bank will hand a foreclosure case over to an experienced creditor's rights attorney to handle the case when things get serious. Without an experienced attorney on his side it wouldn't be a fair fight.
Upon being retained, we filed a notice of appearance which allowed us to officially represent our client in court proceedings. Juan wanted to keep his home, and the only way to do that was by getting a loan modification that reinstated his mortgage, possibly with better terms.
There was no foreclosure sale date set when we were retained, so it looked like a pretty standard case. Then some problems occurred. The bank's attorney had changed and the court's clerk didn't contact them to let them know we were representing Juan. That minor clerical error meant that we didn't receive vital information about our client's case.
Foreclosure Auction Sale Date Set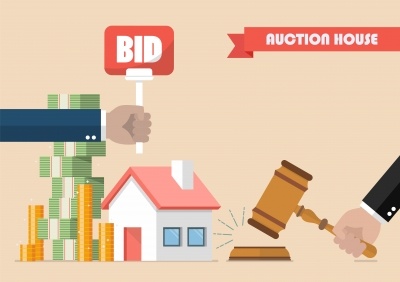 Soon after we filed our notice of appearance, the bank moved to set a sale date. We didn't receive a copy of the motion, notice of hearing, or order about the case. The bank's attorney went to court and saw a judge to move forward with foreclosure. They did all this without telling us about it. They got an order scheduling the sale of Juan's home for April 2017 and never sent us a copy of it.
When we found out there was a sale scheduled we filed a motion to cancel it. But there needs to be a hearing for a judge to grant that motion and the court didn't have availability for it. We tried to obtain an agreed order from the bank's attorney, which would make a hearing unnecessary, but they wouldn't reply to our request. Our legal team was persistent and eventually connected with a judicial assistant who gave us a date to for our hearing. The bank's attorney was notified.
Foreclosure Sale Date Adjourned!
Last week, only a couple weeks before our client's home was scheduled to be sold in a foreclosure auction, we had an attorney attend the hearing on our defendant's motion to cancel the sale. Success! The judge granted our motion, and the sale was adjourned for 60 days.
That should be more than enough time to apply for a loan modification. Loan modification applications are required to be evaluated if they're received 37 days or more before a sale date. Now Juan has the opportunity to save his home. He does have to provide us with all of the paperwork regarding his finances, which is extensive. If he doesn't do it, he's definitely going to lose his home. His mortgage servicer, Wells Fargo, is notoriously difficult to deal with when trying to get a loan modification.
Juan did the smart thing by hiring an experienced attorney, but he messed up by not responding to the summons and complaint and waiting too long to take action. It didn't have to be that way for Juan, and it doesn't have to be that way for you.
Fortunately Juan didn't lose his home at auction. And he does have an opportunity to keep it by getting a loan modification. Learn from his mistakes. If you get served a summons and complaint you need to answer it even if you don't want to keep your home. The best route is to retain a qualified attorney to do it for you. They could help you avoid judgment and sale dates all together, and go right to applying for a home-saving loan modification.
Image courtesy of Sira Anamwong at FreeDigitalPhotos.net