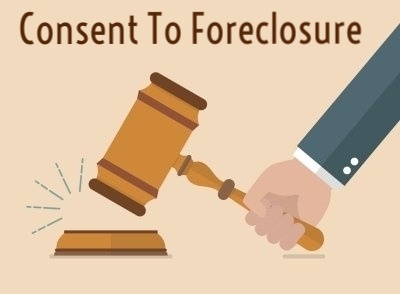 Sometimes you just need to get out of something. Whether it's a bad relationship, a social event, or even home ownership, there comes a time when you have to say "enough is enough," and move on.
Recent clients of our firm, who I'll call the Jansens to protect their identity, were in just such a situation. They wanted to get out of their mortgage for their condo in Oswego, Illinois, which is west of Chicago.
The Jansens are in their 80s and fell behind on their mortgage due to some financial difficulties. They didn't have any equity in their home, and they needed to move out of state to be closer to family, so there was no reason for them to try and save their home.
They wanted to give their condo back to the bank without going through a normal foreclosure process, which would give them no control, and could drag on for years. For various reasons, bankruptcy was not an option for them. They hired Amerihope Alliance Legal Services to get out of their home and mortgage in the best way.
Deed on Lieu of Foreclosure
Our client initially wanted to get a deed in lieu of foreclosure, which is when you give ownership of your home the bank in exchange for not foreclosing. But Arvest denied the application because of a requirement to list the property for sale for at least three (3) months. Our clients had already moved out of the home due to health issues and could not handle listing and showing the property.
Consenting to Foreclosure (for a Waiver of Deficiency)
We determined that the best thing would be to consent to judgment of foreclosure, if Arvest would agree to waive any deficiency our client could be held accountable for. There is a statute in states like Illinois, New York, and New Jersey that allows the bank to take the house without applying for a deed in lieu if the property is about to become vacant. These statutes exist to prevent homes from becoming abandoned and deteriorating neighborhoods and depreciating home values.
735 ILCS 5/15-1402
The statute in Illinois is called 735 ILCS 5/15-1402. We reached out to the attorney for the Jansen's bank, Arvest Central Mortgage Company. Arvest's attorney didn't know anything about this statute, but we have applied it before in previous cases. So we created our own consent to entry of judgment pursuant to 735 ILCS 5/15-1402.
The document we filed for our client stated, in part:
"We acknowledge that the entry of the Consent Judgment of Foreclosure will have the effect of conveying clear and absolute title to the Plaintiff herein and terminate any and all of the Defendant's rights to reinstate, redemption, and rights of possession...


The ramifications of such action have been explained to me and I do hereby expressly consent to the entry of Judgment of Foreclosure by Consent pursuant to 735 ILCS 5/15-1402."
The bank made some minor changes and...agreed to the deal! Last week, the consent to judgment was officially entered by the judge, and title to the property is being transferred to Arvest.
With our help, the Jansens were able to get exactly what they wanted. If you're facing foreclosure, whatever outcome you want, you should consider working with an experienced attorney. They can give you the best odds of getting the results you want, whether it's saving your home with a loan modification or leaving under the best circumstances.