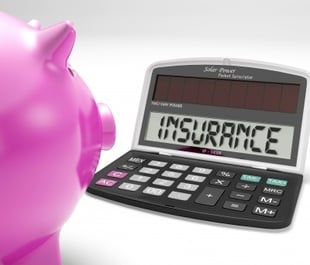 If you've never heard of force-placed insurance, consider yourself lucky. If everything goes perfectly with your home and mortgage, there's a lot you'll never hear much about, like default, deficiency judgment, request for modification assistance, or deed in lieu of foreclosure. But things don't always go perfectly, and a lot of things that used to be rare are more common now because of the housing market crash and recession.
What Is Force-Placed Insurance?
Force-placed insurance (also called creditor-placed or lender placed) is an insurance policy a lender or loan servicer places on a property when the owners' insurance is insufficient or nonexistent. The lender does this not to protect your investment, but theirs. Without insurance, a fire, flood, or accident could cause damage to or destroy the property, and it wouldn't be covered. A home is worth too much, and insurance is required, so the lender will get coverage if you don't.
Why Does It Happen?
A common reason for a homeowner to have force-placed insurance is that they stop paying their mortgage. Most homeowners' mortgage payment includes escrows for taxes and insurance. So when they stop making their mortgage payment for any reason, they also stop paying for insurance coverage.
It could also happen because of a temporary lapse in coverage, coverage that is deemed inadequate, or failure to show the lender proof of coverage. Either way, the mortgage servicer sees the property is not properly insured and gets insurance to protect their investment.
What Does It Cost?
Force-placed insurance can cost three to four times more than voluntary insurance. Your lender has no motivation to shop around for the best deal. They may even have an arrangement to share in the profits with the insurer (it's illegal). They plan on being reimbursed for the cost of the insurance premium anyway by adding it to your late fees. The high cost can make it even more expensive for homeowners to reinstate their mortgage and avoid foreclosure.
What Does It Cover?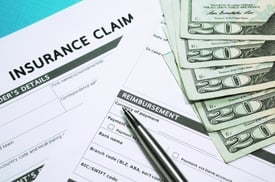 Since force-placed insurance is obtained for the benefit of the lender/servicer, not you, it typically covers the home only, and not the belongings you have in the house like clothes, appliances, and electronics. The policy will be worth the balance of the loan on the property, not the cost of rebuilding it entirely. It also doesn't include liability insurance, which protects you from lawsuits if someone is injured on your property.
What if Your Lender Has Force-Placed Insurance on Your Home?
If you have force-placed insurance because you stopped making your monthly mortgage payments, your problems go beyond insurance. You've got to figure out what to do with your entire mortgage. If you've experienced a hardship that caused you to be unable to pay your mortgage, but you think you could afford a lower payment, a loan modification may be right for you.
A loan modification involves reinstating your home loan with at least one term permanently changed. Borrowers may be able to get a lower interest rate and more time to pay off the loan. Some even get principal reductions. And you don't need good credit to get a loan modification. If you successfully complete the trial modification period, your loan will be reinstated with a permanently lower payment. The cost of the force-placed insurance may be written off or added to the balance of your loan.
The banks don't make it very easy for homeowners to apply for and get loan modifications. Applicants are required to complete a Request for Modification Assistance (RMA) that includes loan to value and debt to income ratios, among other information. The majority of people who apply without the help of a professional are denied, and it often takes several applications before approval is granted. Since the consequence of failure is losing your home, and time is of the essence, you should seriously consider hiring an attorney with a record of helping people get loan modifications and avoid foreclosure to help you.
Loan modifications are one of the only options homeowners who apply for them have for keeping their home. The government's Home Affordable Modification Program (HAMP) makes modifications possible, but is set to expire at the end of 2016. If you want to avoid foreclosure, and get rid of the expensive force-placed insurance, look into a HAMP modification before it's too late.
If you've had force-placed insurance from M&T Bank, our attorney would like to hear about it.

Please contact us.
Image courtesy of Stuart Miles and everydayplus at FreeDigitalPhotos.net