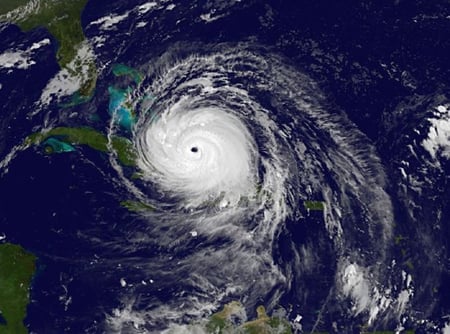 If you accepted your mortgage lender's offer to suspend your house payments so you could get back on your feet after a hurricane, you may have found that their help actually put you at risk of foreclosure. Hurricane Irma, as well as Harvey and Maria, caused damage that led some homeowners to wind up in that situation.
Many homeowners accepted their lender's offer without knowing exactly what kind of help they were getting and what the consequences of that help would be. There are also cases of the bank saying one thing and doing another.
To have our law firm review your Hurricane Hardship [Request Your Review Here]
Let's take a look at two of the main ways mortgage payments can be suspended and repaid following a disaster:
Forbearance
A forbearance is when a lender temporarily suspends your payments so you can avoid falling behind on your loan for a period of time until your hardship is over. After it's over, all the missed payments typically have to be paid back in one lump sum.

It's great to have your bank's permission to not make some payments if you have an emergency and need to spend your money on other things. But, if your money is tight enough to need a forbearance, how are you going to afford to pay back 3, 6, or 12 missed payments in one fell swoop? That's why a forbearance is so dangerous. If you're at the end of your forbearance period and can't pay the money back and the bank won't give you a repayment plan, you could end up in foreclosure.
Deferment
A deferment is when the lender temporarily suspends mortgage payments like with a forbearance, and the missed payments are put at the end of the loan. Deferred payments have to be paid back when the loan matures or when the home is sold or refinanced.
A deferment would be preferred since it gives more time before missed payments have to be paid back.
So, what did most homeowners get after 2017's hurricanes, a forbearance or a deferment? In a lot of cases, it's not clear. Sometimes the bank didn't tell the homeowner which, and the homeowner had to accept it blindly because they couldn't make the mortgage payment.
Sometimes the bank did tell the homeowner how their missed payments would be dealt with, but didn't keep their word, such as in the case below.
Rodrigo Escobar's SPS Saga
Help Me, Howard on Channel 7 News in Miami (WSVN) recently profiled a homeowner whose bank broke a promise to him about how his suspended payments would be dealt with in the aftermath of hurricane Irma. In September 2017, Rodrigo Escobar and his family left their south Florida home as hurricane Irma approached. When they returned, they found that their home was fine, but that some trees and a fence on their property fell down. He had to pay out of pocket to remove the trees and repair the fence.

Escobar called his bank, Select Portfolio Servicing, to see if they would suspend his $1,700 a month mortgage payment for a few months so he could pay for repairs. The bank verbally agreed to give him four months without making a payment and said that after that he could resume making his mortgage payments like normal. The four missed payments would be added to the back of his loan.

What the bank described to Escobar is a deferment. He says he called the bank at least three times to confirm this arrangement.

But after the four months were up, in January of 2018, his bank told him that he was in default and needed to pay them a lump sum of $7,800 for the missed payments plus fees or else he'd be in foreclosure! He didn't have $7,800.

Escobar, with the help of 7 News, was eventually able to get his missed payments deferred until the end of his mortgage term. He didn't have to pay all that money or go into foreclosure. The bank claimed it was all just a misunderstanding.
Servicer vs Investor
We've had comments on our blog that describe similar situations. Some homeowners can't get a straight answer from their bank about how their missed payments will be made up because the bank doesn't know. Remember, you're dealing with a mortgage servicer, who is the accounts receivable department for your loan. But the mortgage is actually owned by an investor, who has final say over what can or can't be done.
Some servicers say that they're waiting for instructions from the investor on how to handle missed payments.
Not all cases will work out as well as Escobar's. Some people experienced much worse hardships as a result of a hurricane or were already in default when one hit.
Loan Modification
If you're trying to avoid foreclosure and keep your home for any reason, you should look into getting a loan modification. A loan modification will reinstate your loan and return it to normal servicing if it's in default. It doesn't cost anything to get one and your credit score doesn't matter. (A forbearance or deferment does not modify your loan.)
Unfortunately, loan mods can be very difficult to get. A qualified attorney could help you increase your odds of success and defend you from foreclosure while you're applying.
As always, beware of scammers when you need help with something as important as keeping your home. There are always some con artists who see a disaster as an opportunity to take advantage of people in their time of need. Check out some of our tips for avoiding scammers here.
Did 2017's hurricanes have an impact on your mortgage? Did your bank lie to you? We'd like to hear about it in the comments below.

Image courtesy of Sira Anamwong at FreeDigitalPhotos.net