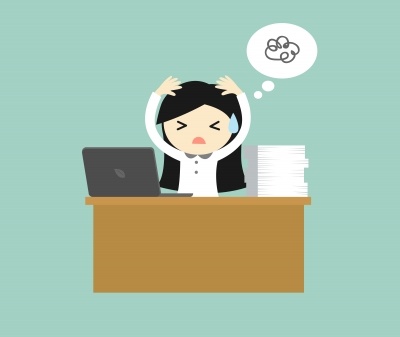 Select Portfolio Servicing (SPS) is now the biggest servicer of non-agency residential mortgage-backed securities (RMBS) in the country, with 410,286 loans worth $80.03 billion in their portfolio. Previous number one Ocwen falls to second place, and Nationstar follows in the third spot.
Non-agency, or "private label," backed mortgage securities are created by private entities. They're not guaranteed by the government and often contain higher risk subprime loans from borrowers who couldn't meet agency standards.
So SPS services a huge portfolio of mortgages that have a relatively higher risk of default. Even if only a small percentage of those loans default, there are many thousands of homeowners seeking to work with SPS for an alternative to foreclosure.
SPS Home Retention Options
If you're in that situation right now, what are the options available to you? SPS's website states that they provide three types of home retention options, which are:
Loan modification. A loan modification involves bringing the loan current with a permanent change to one or more of its terms. Loan modifications can result in a lower monthly mortgage payment, reduced principal, longer loan term, and a deferral on some of the debt. For homeowners who must have a more affordable monthly payment to be able to afford their home, a loan modification is their only choice.

Payment deferral. In a payment deferral your account is brought current and the amount that you're past due becomes "a non-interest bearing balloon that is due at maturity or payoff of the loan."

Repayment plan. A repayment plan allows you to bring your loan current over time by making regular payments.
To be eligible to participate in one of these home retention programs, you must submit a a request for mortgage assistance (RMA) to SPS which includes proof of your income, a request for transcript of tax return, and an affidavit detailing the hardship that caused you to default. It's a lot of work, but a requirement to be considered for these home-saving programs. And time is of the essence, so submit the documents required as soon as possible.
SPS Home Non-Retention Options

There are also options that don't involve keeping your home like a deed in lieu of foreclosure or short sale agreement. In a deed in lieu, you agree to let the bank take the house in exchange for not foreclosing on you. Some homeowners even get cash out of the deal.
These programs really can help you save your home or find a workout solution that doesn't involve foreclosure. Now for the bad news: all of these options can be very hard to get.
Difficulty In Getting a Loan Modification
Applying for a loan modification or other loss mitigation option isn't like applying for a library card. It's a process many homeowners find nightmarishly complex and frustrating. They frequently complain about having to send in the same documents many times and about being denied no matter what they try.
Let's look at an example of a homeowner, who had a loan serviced by SPS, and the difficulties she's encountered trying to get a loan modification. Colleen in Bethlehem, Pennsylvania writes of her difficulties on consumeraffairs.com in November 2016:
"We have been trying for months to remodify. Every week they need another form. We fax and email. They say they can't see in computer. They have been giving us the run around for months. You talk to a different person every time and each one gives different answers. They need to be held accountable. We are behind and we are almost in foreclosure. Is it wise to complain to Better Business Bureau... Has anyone dealt with and got good outcome with sps... attorney to contact me???"

There are a number of relevant points raised in this comment. First, notice that Colleen said she needed to "remodify" her mortgage. That means she's already had a loan modification, but needs another one because her payment isn't affordable. Some people got a loan modification that enabled them to avoid foreclosure, but it only made their loan just barely affordable. When another hardship struck they couldn't afford their mortgage again, and needed another loan modification to save it. This can especially be a problem for people who negotiated their own loan modification. They may have accepted any offer when it was possible to get a better one. When you have an experienced attorney, you have the assurance of knowing that you're getting the best deal possible.
Colleen also says that they've had to send a different form in every week, that there's bad communication, and that they feel SPS is giving them the runaround, which are all common complaints.
She asks if it would help to complain to the Better Business Bureau. The answer is no. The BBB is not affiliated with a government agency and does not have any enforcement power.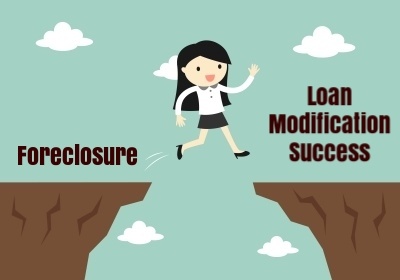 The comment ends by asking if anyone has gotten a good outcome with SPS. Yes, our law firm has. Some of the case results can be seen here.
No matter if your servicer is SPS, Nationstar (soon to be Mr. Cooper), Ocwen, Cenlar, or any other, it's a good idea to work with someone who understands the foreclosure and loan modification process, such as a foreclosure defense attorney, to give you the best odds of getting the outcome you want. A reputable attorney could be retained for a reasonable cost and is well worth it.
An effective foreclosure defense strategy can keep a homeowner out of foreclosure for years. But you have to act soon. If you miss opportunities to exercise your rights, such as your opportunity to respond to a summons and complaint, you will have a harder time avoiding the sale of your home. Get good help and do it as soon as possible. It makes a difference.