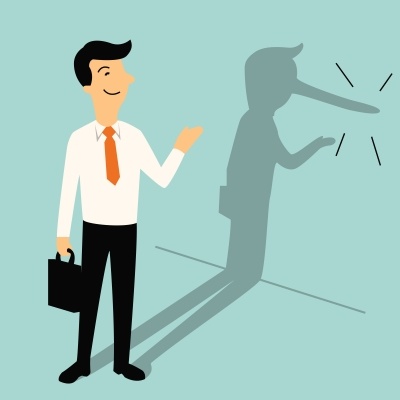 When you're at risk of foreclosure, you can't make good decisions about what to do without good information. And sometimes the people you trust most to give you accurate information can't be counted on to provide it.
It's unfortunate, but the banks and companies offering to help homeowners with foreclosure defense and loan modifications have been known to lie and/or omit important facts in a way that benefits them and harms the homeowner.
The consequences of acting on bad advice related to your mortgage can have a huge impact on your financial well-being. It can harm your credit and cause you to unnecessarily lose your home to foreclosure. Foreclosure has even been shown to cause health problems. It's a big deal.
So, if you're facing foreclosure, you cannot afford to make decisions based on bad information.
Here are two things to be aware of to help you avoid that:
#1 Banks Have Been Known To Lie To Homeowners
You would think that your lender would be a rock-solid source of quality information that can be trusted at all times. Unfortunately that's not always the case. There are many instances of banks being less-than helpful and even outright lying to homeowners.

Take the story of Teena Colebrook, who was written about in a recent article that can be read in its entirety here. Colebrook was up to date on the mortgage on her California home, but needed a loan modification for a more affordable payment. Her bank, OneWest (formerly IndyMac), told her that she had to be 90 days past due on her mortgage to be eligible for participation in the Home Affordable Modification Program (HAMP), the government's loan modification program.
Based on her bank's advice, she stopped paying. Rather than getting a loan modification, OneWest moved to foreclose on her!

The thing is, homeowners did not have to be in default to be eligible for HAMP. OneWest gave her bad information. Oops. This is what is called a servicer-driven default.
Not paying her mortgage came with terrible consequences for Colebrook. She had insurance force-placed on her loan and racked up late fees, including $2,000 for certified mailing costs. Robo-signed documents were discovered, and the bank was not able to give her consistent information on how much she owed as she tried to dig herself out of the hole their advice put her in.
There was no happy ending for Colebrook. She was never able to get her loan back to normal servicing and lost her home, and the equity she had in it, to foreclosure. OneWest should have never told her to stop paying her mortgage to get assistance. Since it was never put in writing she can't prove that they did.
So many homeowners had issues with the way OneWest dealt with foreclosures that in 2011 200 people protested in front of the $26 million Bel Air mansion of OneWest's then CEO, Steve Mnuchin. Mnuchin is currently serving a 10 year prison sentence for wrongful foreclosures. Just kidding! He's now the nominee to be the secretary of the United States Department of Treasury, which "deals with all financial and monetary matters directly relating to the government."
A lot of the things in the case above are quite common and not unique to OneWest. We've heard from many homeowners who say their bank can't give them straight answers to their questions, that the late fees they are charged are excessive, and that they don't feel they're being fairly evaluated for a loan modification.
#2 Scam Artists Prey On Vulnerable Homeowners
Unfortunately, your bank isn't the only one who could lie to you when you need mortgage assistance. Those who say they can help could be scammers who take advantage of you in your time of need.
A recent client of our firm had given her financial information to a company that claimed that they could assist her in getting a loan modification. This company was not a law firm, and was not able to make good on their promise, so she retained our firm for foreclosure defense and loan modification assistance.
After becoming our client she was contacted by the company she had initially worked with, and they told her the bank had approved her application for a loan modification. This was great news, she thought, and she contacted us to tell us our services were no longer needed. However, she had received nothing in writing and we were suspicious. When we called her bank they said that they had not been contacted by this company, nor had they reviewed or approved our client for a loan modification.
Unfortunately this kind of deception by unscrupulous opportunists is not unheard of, and the consequences couldn't be more serious. If we hadn't called the bank and found out that our client was not approved for a loan modification like she believed, she could have lost her home to foreclosure. That's why it's so important to have help from trustworthy people.
How To Get Good Information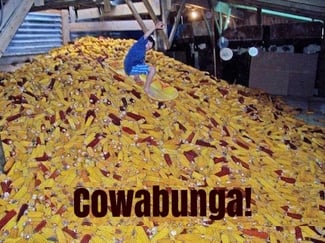 Defending yourself from foreclosure when you aren't an attorney or an expert on foreclosures is about as smart as trying to surf big waves in Nebraska. If you're not an expert on foreclosures and loan modifications, you are at risk of becoming a victim of bad information or bad players. The people you think you can trust may let you down.

You should consider working with an experienced attorney who knows what's good information and what's nonsense. If you're behind on your mortgage, a loan modification is probably your only hope of returning your loan to normal servicing, but denials are common for homeowners who apply on their own. A good attorney can defend you from foreclosure and maximize your chances of loan modification success.
It's a good idea to research anyone you're considering hiring before you give them your personal information and money. Make sure they can prove their record and, If it's a law firm, look their attorneys up on the state bar association's website and see if they are a member in good standing, or if they are even a member at all. A little bit of research can help you avoid a lot of problems down the road.