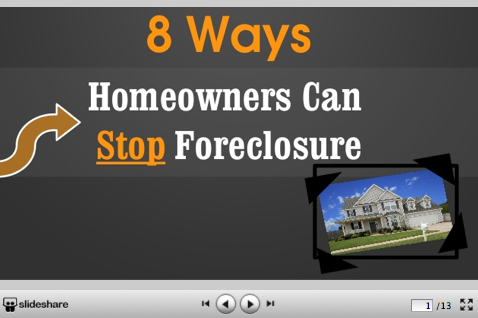 Learn 8 ways that homeowners can (or cannot) stop foreclosure. Does refinancing stop foreclosure? Does loan modification?
If you are facing foreclosure, it's important to learn about your situation and be prepared.
Click through to see the slideshow.
For more details, head on over to last week's article: 8 Ways Homeowners Can Stop Foreclosure.