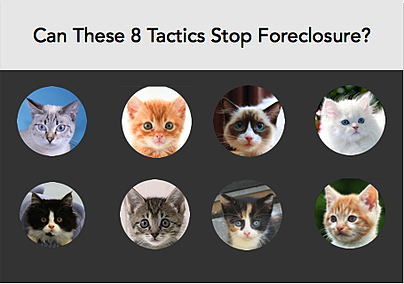 Experiencing temporary or long-term hardship or receiving a foreclosure notice is not a death notice for your house.There are a wide range of options available for homeowners who are in financial trouble.
Cats can't save your home, but the tactics below can!
1.Be on Top of Your Situation
If you're having problems keeping up with your mortgage payment, then don't ignore your problem. You can reach out to your lender to do something about it. As the saying goes, an ounce of prevention is worth a pound of cure; the best way to avoid foreclosure is to work with your bank or attorney to resolve the problem before a foreclosure lawsuit is filed.
If you're more than 2 months behind and you've recently received a notice of default, be sure to respond within the 20-30 day period afterward to ensure that your home doesn't get fast-tracked toward foreclosure sale. Your best option is to consult with a foreclosure defense attorney immediately to give you the best chance of saving your home. You can also represent yourself pro se against your lender in court, which is only recommended if you have the legal expertise to stand against your bank's attorneys in court.
Good option for troubled homeowners? Yes
Risk of losing your home: High, without legal help
Can This Stop Foreclosure? Yes, if you take the appropriate steps in time
2. Refinance
Refinancing is an option for homeowners who have not missed more than 1 mortgage payment in 12 months, and who also have a good enough FICO score and enough equity to qualify for a new loan. A refinance allows a homeowner to secure a more favorable interest rate, a longer mortgage term, or a different kind of loan. If you don't qualify for a refinance, then there are several loan modification options that may be better suited to your individual situation. They are outlined further below.
Good option for troubled homeowners? No; only an option for homeowners who are current
Risk of losing your home: Low, if you follow terms
Can This Stop Foreclosure? No
3. Repayment Plan
If a temporary hardship set you back a few months on your mortgage, but you've since returned to financial security and you have a satisfactory mortgage situation (i.e. reasonable interest rate; your home's value hasn't dropped), then a repayment plan may be an acceptable option. A repayment plan allows a homeowner to make up outstanding payments by spreading the past due payments over an agreed-upon period of time, but doesn't change any mortgage terms.
Most homeowners who have suffered hardship do not feel that a repayment plan is an affordable option to help them save their home; in fact, they usually feel that repayment is the least desirable option. If you've missed some of your mortgage payments due to a temporary hardship, a repayment plan may provide a way to catch up once your finances are back in order.
It's important to note that a repayment plan will not stop foreclosure. If you fell behind three months or more on your mortgage and your bank has already filed a foreclosure lawsuit, then a repayment plan does nothing to dismiss that lawsuit (this applies to every method mentioned below). The only thing that will actually result in a dismissed foreclosure lawsuit is foreclosure defense in court.
Good option for troubled homeowners? Sometimes; only if your hardship is resolved, and it is your only option
Risk of losing your home: High, if you've already missed two or more mortgage payments.
Can This Stop Foreclosure? Yes, if you take this step before you're foreclosed on.
Here's how a repayment plan works:

The lender spreads your overdue amount over 6-9 months.
During the repayment period, a portion of the overdue amount is added to each of your regular mortgage payments.
At the end of the repayment period, you will be current on your mortgage payments and resume paying your normal monthly payment amount.

This option lets you pay off the delinquency over a period of time. The length of a repayment plan will vary depending on the amount past due and on how much you can afford to pay each month, among other things. A three- to six-month repayment period is typical.
4. Forbearance
Forbearance is an offer from a mortgage lender to reduce or suspend mortgage payments for up to six months. Forbearance is not to be confused with loan modification, because it is a temporary solution while loan modifications are permanent. Some lenders offer temporary forbearance plans for those who are going through a brief period of hardship. This is often only accepted an ideal option for those who are facing a short-term financial hardship.
In exchange for a forbearance, the borrower must resume the full payment at the end of the forbearance period, plus pay an additional amount to become current on the missed payments, including principal, interest, taxes, and insurance. (The specific terms of a forbearance agreement will vary from lender to lender). Most homeowners do not feel that a forbearance is as desirable an option as loan modification, due to its temporary nature, and because it's not an option that will improve their overall financial situation in the long run..
Good option for troubled homeowners? Perhaps; only if your hardship is temporary and you will be able to pay the balance in 3-6 months.
Risk of losing your home: Medium; risk increases drastically if hardship lasts longer than expected. If you've missed some of your mortgage payments due to a temporary hardship, a repayment plan may provide a way to catch up once your finances are back in order.
Will Forbearance Stop Foreclosure? By itself, no
5. Proactive Foreclosure Defense
In proactive foreclosure defense, a lawyer takes legal steps to fight foreclosure for as long as possible. Some troubled homeowners who do not wish to keep their home use this method to continue living in their home without paying their mortgage. Other homeowners who do wish to keep their home use proactive foreclosure defense as a means to buy time for them to get a loan modification. A select group of law firms actually combine this proven form of foreclosure defense and an ancillary service of loan modification, which gives homeowners the best opportunity to overcome foreclosure and keep their home.
Even though proactive foreclosure defense is generally a reliable route for homeowners, it is a legal process that is carried out in courtrooms and across negotiation tables. As with any legal procedure, results may vary depending on the individual situation, especially if the homeowner waits to retain a foreclosure attorney late in the foreclosure process.
Good option for troubled homeowners? Yes, especially if combined with loan modification
Risk of losing your home: Low risk if combined with loan modification, however every situation is different and all results are individual.
Will Foreclosure Defense Stop Foreclosure? Yes, if executed properly
6. Loan Modification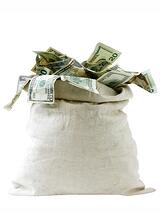 Loan modification is an ideal solution for homeowners in danger of foreclosure. It allows lenders to change mortgage term as to make mortgage payments more sustainable and affordable for homeowners whose financial situations or home values have changed since they originally took out their mortgage. Unlike other options, a loan modification changes the terms of a mortgage agreement without concern for a homeowner's credit, and does plenty to improve the overall financial situation of a homeowner over the long term by offering benefits such as decreased mortgage payments and lowered interest rates.
While loan modifications may seem like a perfect solution for homeowners in foreclosure trouble, there are some serious issues with the loan modification process. Large lenders such as Wells Fargo and Bank of America have been known for their poor infrastructure, which often results in misplaced paperwork, multiple requests for the same documents, and other problems. This practice has resulted in many an unwary homeowner losing their home through foreclosure. The best solution for homeowners who want to successfully obtain a loan modification is to choose qualified legal help to get the loan modification for them.
Good option for troubled homeowners? Yes, especially if combined with foreclosure defense
Risk of losing your home: Low risk if handled by professionals and combined with foreclosure defense
Will Loan Modification Stop Foreclosure? If foreclosure has already started, no, but it provides an avenue to stop foreclosure.
7. Bankruptcy
Commercials on TV and the radio often tell desperate homeowners that their homes can be saved by simply filing for bankruptcy. Of course, these claims aren't totally true; bankruptcy is only a viable option for a few troubled homeowners. At the least, bankruptcy will put a stop to foreclosure proceedings, but whether it can actually help a homeowner keep their home depends on the homeowners' situation.
Chapter 7 bankruptcy, for example, will delay foreclosure, but usually ends up with the liquidation of a homeowners' assets. Some financial advisers prefer this type of bankruptcy because it discharges unsecured debt, but leaves secured debt. This means that some borrowers will still be able to make their mortgage payments because their other debts have been cleared.
Chapter 13 is usually recommended for homeowners who wish to hold onto their homes. In this type of bankruptcy, a homeowner has time to fix their finances by enrolling in a special repayment plan for 3-5 years. Unlike other home retention options, bankruptcy doesn't allow homeowners to decrease interest rates, lengthen the mortgage term, or reduce the mortgage to how much it is actually worth.
In any case, bankruptcy should only be considered as a final resort for anyone in foreclosure trouble; there are many other more viable options that have a much less of a detrimental effect on a homeowners' long-term financial future.
Good option for troubled homeowners? No, only as an option of last resort.
Risk of losing your home: High Risk
Will Bankruptcy Stop Foreclosure? Yes, but you may lose your home in the process
8. Suing Your Lender In a Class Action Lawsuit
This is the least-used and least-effective method of attempting to keep your home. If you meet a few stringent requirements and you don't mind the high risk of losing your home while the case is waiting to go to court, then this may be the ideal way for you to keep your home.
Keep in mind, though, that this is completely different from a proactive foreclosure defense strategy, and is far less successful.
Good option for troubled homeowners? No
Risk of losing your home: Very high risk
Will A Class-Action Suit Stop Foreclosure? Only if you win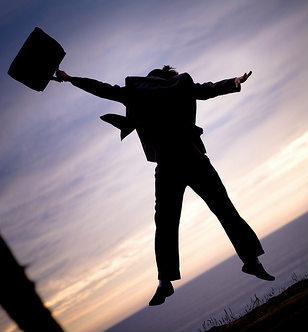 9. Suing Your Lender Individually
As with bankruptcy, this method is often espoused on TV, radio, and in print ads as a great alternative to proactive foreclosure defense. Advertisements often claim that law firms have won people "free" houses or huge cash settlements in court. While suing a lender can be a successful strategy (and is sometimes even used as part of proactive foreclosure defense), the outcome is usually a loan modification, and is very rarely a cash settlement or "free" home.
This method has its disadvantages, though. First, it involves all the legal aspects of any lawsuit. It requires hours upon hours of individualized research based on legal precedents and discovery prior to even stepping into court for the first time- many homeowners who are already being foreclosed on don't have time on their side. It also involves a tremendous amount of litigation in court, which starts around $250/hr for most lawyers. Lastly, it's also a bad choice because it involves going up against a big bank's lawyers, who are well-equipped to fight a homeowners' lawyers in court.
Do you have a case to sue your lender? You may if...

Your mortgage broker hid fees
You weren't provided with important paperwork, or your paperwork was inaccurate. If you didn't receive a good-faith estimate, a HUD-1 fee breakdown, or (after a refinance) a notice of rescission, then you may have a case.
You were deceived into accepting a subprime mortgage, even if you would've been qualified for a superior loan
If you were otherwise blatantly lied to or deceived
Good option for troubled homeowners? Yes, if able to afford it.
Risk of losing your home: High risk, if you lose.
Will Suing Your Lender Stop Foreclosure? If you win, yes.
Which of these is the best?
Overall, there's not a one-size-fits-all solution. The best solution for a homeowner depends on his or her individual goals and needs; not every strategy or law firm is for everyone. Some attorneys and law firms specialize in a single form of foreclosure defense. Others are multifaceted and will advise a foreclosure defense based upon the homeowners' situation. While most foreclosure defense attorneys and law firms will only fight for you on a legal front, a select group of law firms combine legal defense and loan modification in a single package. That's why the best solution for you is to evaluate each solution to find out which one is best for you.
Click below to take our quiz to see if you're a good candidate for proactive foreclosure defense.
photo credit: MiiiSH via photopin cc