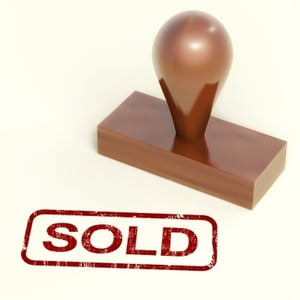 Have you fallen out of love with your timeshare? Are the maintenance fees too high and ever-increasing? Do you think it was a mistake to purchase your timeshare in the first place?
If you answered yes to those questions, you may want to sell your timeshare. You're definitely not alone in wanting to do that. According to some data, the vast majority of people who've purchased a timeshare regret doing so.
So, how do you go about selling your timeshare? Here are some tips to get you started:
1. Contact the resort developer, management company, or owner's association.
You are probably not the first person at your resort to decide that buying a timeshare was a mistake. Management at the resort likely will have dealt with quite a few people in your situation before. They may have a resale program, or a website or an email newsletter for people like you to list their timeshares for sale. They should be able to give you some useful information.
For example, Wyndham, the biggest timeshare company in the world, has a program called Wyndham Cares to help people who want to get out of their timeshare. From their website:
"If you're re-evaluating whether Wyndham Vacation Ownership is still right for you — we get it! Wyndham Cares is a free solutions helpline if you're interested in information on how to exit timeshare, cancel timeshare, or learn about maximizing your points."
It's worthwhile to contact your resort and see if they can help you, but don't stop there if they can't.
2. Sell it without the resort if they won't help you.
If your resort can't help you get rid of your timeshare, or you don't like what help they offer, you can try to sell it without them. There are sites such as redweek.com, that specialize in timeshare resales and rentals where you can list your timeshare for sale for a fee. You can also list your timeshare for sale on an auction site like Ebay or hire a real estate broker to list it for you.
3. Beware of scammers.
Unfortunately, there are scammers out there who will take advantage of people who need help exiting their timeshare. So make sure that you do some research into anyone before hiring them. You should also be very skeptical of people who contact you when you haven't requested their help and of people who say that they can guarantee you a result.
Timeshare Resale Prices May Disappoint

There's no guarantee that you'll be able to sell your timeshare at all. And it's definitely not guaranteed that you'll be able to get very much money for it if you can sell it. The price you can get will depend on how nice the timeshare is, where it is, how old it is, how well maintained the resort is, and supply and demand.
In some cases, the factors combine to create an extremely low price. Some timeshares on Ebay are priced as low as $0.01 with the seller paying $1,400 in fees. It's possible that even a timeshare listed for sale for a penny won't sell at all.
Options Other Than Selling
If you can't sell your timeshare, there are other ways to get rid of it, such as by donating it or giving it back to the resort.
It can take some work to rid yourself of your timeshare. You may want to consider hiring an experienced lawyer to help you. A reputable attorney could help you get out from the timeshare burden with the least negative consequences to your finances and credit.
Images courtesy of Stuart Miles at FreeDigitalPhotos.net