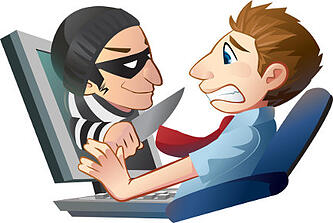 Millions of Americans are struggling financially. Some are at risk of or are already in foreclosure.
There have always been shady "Fix it Fast" companies that are trying to take advantage of people who need help. Scams can be easy to spot if you are well-informed about today's most common schemes.
1. Foreclosure Rescue Scam
The Foreclosure Rescue Scam usually includes a "counselor" contacting someone in foreclosure and telling them they can help negotiate their loan modification with the bank to stop the foreclosure, all for an upfront preset fee. There are already two problems with that promise:
Simply applying for a loan modification will not stop foreclosure; foreclosure will proceed during the loan modification application process.
If you're ever asked to pay your mortgage to a "Rescue" company, DON'T!!
If you're having trouble paying your mortgage, contact your lender immediately. You may be able to negotiate a new repayment schedule. Legitimate resources are available to help you save your home: foreclosure defense attorneys who can talk knowledgeably about a variety of foreclosure prevention options. If you're facing a foreclosure in court, legal defense should be your only strategy.

Please let the FTC know if you paid a fee in advance to a company that claimed it would modify your mortgage but didn't come through. Your reports help law enforcement find and stop the scammers.
Is It The Government?
Loan modification scammers and other dishonest businesses that have official-sounding words like "national," "federated," "state," "certified," or (insert the name of your state here) in their name are NOT actually part of any government. Do your research.
2. Don't Blow Your Green on Marijuana Stock Scams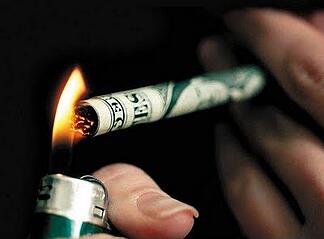 Now that medicinal marijuana is legal in 20 states (with several more predicted in 2014), marijuana-related stocks are being touted everywhere as "hot stocks."
Fraudsters are using spam email, social media, and fake "news" websites to deceive people into buying into what's classically known as a "pump and dump" scheme. In this type of scheme, scammers buy into a "garbage" stock or business, "pump" it up using fraudulent means, then "dump" the stock after eager investors are duped into buying the stock at a higher price. This is a sure way to watch your money go up in smoke. The best way to avoid this? Before investing, always do your research, and only get your information from credible sources.
3. Obamacare Scams
You can't afford not to care about Affordable Care Act scams. Medicare scams have preyed on people for years now, and Obamacare scams have already begun pop up. The majority of these scumbags are looking to steal your personal information and money. The FTC has received a plethora of complaints about scams such as the following:
1. Some scams involve an "official" from the government calling or mailing to "verify" your social security number, bank account information, and other personal information. Others offer you to join an Obamacare "discount club."
The government has stated that they won't verify ANY personal information over the phone.

2. In another Obamacare scam, someone will call offering help with enrollment in Obamacare, or will say that you need to pay for an Obamacare card.
The truth is that the official helpers, called Navigators, who have been trained and licensed by the government to help enroll people in plans aren't allowed to charge anything for their services.
4. Work From Home?
There are a variety of work-from-home scams, and the majority of them are targeted at people who are under-employed. For example: some work-from-home scams tell you to call a 1-900 number for "more information." What you don't know is that you'll be on hold with the 1-900 number for a long time, and will be billed a tremendous amount for your trouble.
Other work-from-home scams make people pay an exorbitant amount for information that is otherwise free or inexpensive from the government or other sources.
There are also the classic "take the money and run" work-from-home schemes. Where you pay the scammer extremely high startup costs, but you never see or hear from them again.
Tip: Never, under any circumstances, pay money up front to start a new job. Also, if a home-based job offer sounds too good to be true, it probably is.
5. Rent-to-own or Leaseback
A leaseback is a common loan modification scam. Someone will approach you and ask to buy your home, with the promise that you'll be able to rent the home at a low cost so that you can buy the home back in a few years. In most cases, the person will not sell your home back to you and may even stop paying the mortgage altogether, causing you to be evicted.
The Next Big Scam Is...
Just as our society has been forced to change very quickly with our fast-paced times, fraudsters are now extremely adept at creating complex new schemes based on what's happening in America at any given time.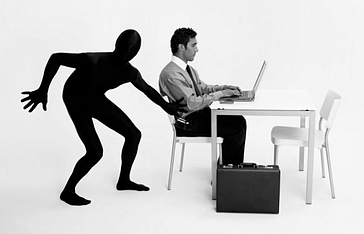 In 2014, be on the lookout for CHARITY SCAMS.
Beware of "crowd-funded" charities. Always do your research to be sure that the Non-Profit Organization behind the collection is legitimate.
How to research a Non-Profit Organization
You can research the NPO with the IRS and find their annual profit-and-loss statements. Often, you can determine how their revenue is used for charitable causes and how much the officers are paid.
If you're in one of these states, the best thing to remember is that only a foreclosure attorney can provide foreclosure defense while helping to negotiate a loan modification with your bank. Click the link below for a guide on how to avoid getting scammed by a fraudulent foreclosure defense attorney.