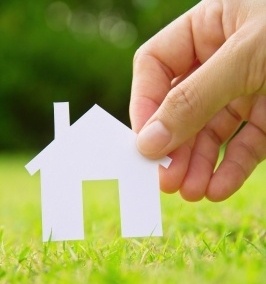 If you're having trouble with your mortgage, you're probably aware of the possibility of getting a loan modification to avoid foreclosure and keep your home. A loan modification is a permanent change to one or more of the terms of your mortgage loan, such as the interest rate, term length, or principal.
The most well-known loan modification program is the federal government's HAMP (Home Affordable Modification Program), which was created in 2009 to help homeowners avoid foreclosure and get a more affordable payment.
But there's another type of loan modification that can be just as good as HAMP. It's called an in-house, or traditional, modification.

An in-house loan modification is not a modification that allows you to stay in your house while your mortgage is being modified. You can do that no matter what type of loan mod you're applying for. (You only have to move out after your house is sold and you've been evicted.)
An in-house loan modification is a proprietary loan mod done by your bank, not through a government program. It's also called traditional because in-house mods have been around since before HAMP was created.
HAMP Requirements
Your servicer is probably required to evaluate you for a HAMP modification first. The basic eligibility requirements for the program are that:
You are struggling to make your mortgage payments due to a valid financial hardship.

You are delinquent or in danger of falling behind on your mortgage.
You took out your mortgage on or before January 1, 2009.
Your property has not been condemned.
You owe up to $729,750 on your primary residence.
How To Get An In-House Loan Modification
The first step to getting any loan modification is to contact your loan servicer and tell them that you want to apply. If you don't know, your loan servicer is the company you send (or don't send) your mortgage payments to every month.
To be considered, you'll need to complete a request for mortgage assistance (RMA), which includes documentation of your income, expenses, assets, debt, and a hardship letter. A full loan modification document checklist can be found here.
HAMP guidelines seek to lower a borrower's payment to 31% of their income through some combination of interest rate reduction, term extension, or principal forbearance or forgiveness. If your payment is already less than 31% of your income, you'll be denied a HAMP modification.
If you're denied a HAMP mod because you make too much money, or for any other reason, you may automatically be considered for an in-house modification without having to submit any more paperwork.
Benefits of In-House Modifications
Since the bank doesn't have to abide by HAMP's guidelines, their in-house modifications can offer more flexibility. It's completely up to the bank whether or not to offer a modification and what the terms will be. Some of the benefits in-house modifications can offer over HAMP are:
Fixed interest rates.

While most HAMP modifications have interest

rate

s that increase over 5 years

,

in-house modifications can

have

a low fixed interest rate

for the whole term of the mortgage.

With interest rates having nowhere to go but up in the future, and modified loan terms as long as 40 years, this can offer significant savings.

Less stringent guidelines. Do you owe more than $729,750 on your mortgage? Did you take out your loan after 2009? Is your payment less than 31% of your income? Is the property a vacation home? Answering yes disqualifies you for HAMP, but not from a traditional modification.
Quicker. Needing no one's approval but their own, it's possible for a bank to approve an application for an in-house more quickly than HAMP. And while a three month trial modification period is required with HAMP, banks giving in-house mods can choose to permanently modify a loan with fewer than three trial payments, or none at all.
The bottom line is that a bank can do whatever it wants when offering an in-house/traditional modification. They'd rather find a solution to get you paying your mortgage than foreclose, but they will foreclose if you can't convince them that you can perform on the loan again. However, doing that is no easy task.
Whether HAMP or in-house, most homeowners who apply for a loan modification on their own are denied. It really pays to hire an experienced professional to help you get your application approved and defend you from foreclosure simultaneously. Being behind on your mortgage and trying to avoid foreclosure is a major life stressor full of uncertainty and complex legal processes. Don't go it alone.