Mr. Cooper Loan Modification
We received a modification for our client's mortgage with Mr. Cooper. They were 10 months behind, and in an active foreclosure case. This new modification lowers their mortgage payments from $803.82 per month to $743.64.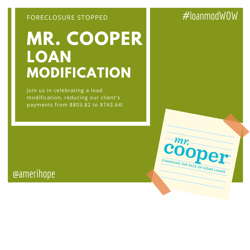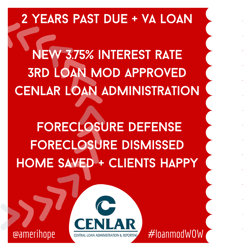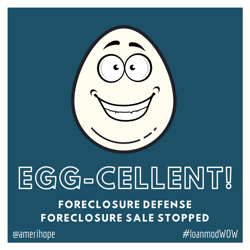 Do you have a Mr. Cooper mortgage that's past due? See some of our other Mr. Cooper case results here.
Cenlar Loan Modification
These clients were 2 years past due on their VA loan serviced by Cenlar. They had an active foreclosure case and had already had 2 prior loan modifications (2017 & 2018). We obtained a final loan modification with a new 3.75% interest rate. We were able to have the foreclosure case dismissed. Our clients are very happy!
Foreclosure Defense Success!
Our client was facing a foreclosure sale date, but did not want to lose the equity in his property. They needed a little more time before the foreclosure to secure a buyer and close on the property. We obtained a 3 month extension of the sale date and our client is accepting offers on the property!