By John Voket
There is no better gift to give yourself this holiday season and in the New Year, than your own home - preferably owned outright. With the hope of getting consumers free and clear of their mortgage debt sooner, we tapped Durham, N.C. REALTOR® Bernice McNutt who blogged recently with these tips on how to pay down that homeowner's debt:
1. Accelerate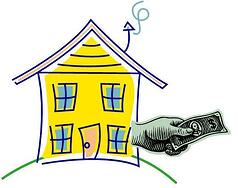 bi-weekly payments - Instead of paying your mortgage on a monthly basis 12 times per year, McNutt says pay your mortgage every two weeks for a total of 26 payments each year. A $300,000 mortgage with a monthly payment and three percent debt service over 25 years will cost $125,920 in interest. Increase to accelerated bi-weekly payments and shave nearly three years off of your schedule, and save $16,059 in interest.
2. Round up your mortgage payments - McNutt says the quicker you can pay off your loan, the more you will save in interest. So round up your mortgage payments. If your accelerated bi-weekly mortgage payments are $543, consider rounding up to $600 instead.
3. Put 'found' money toward mortgage payments - McNutt believes unexpected sources of money such as a birthday gift or bonus at work are considered sources of 'found' money. 'Found' money can be easily applied to a mortgage without any impact to one's budget because it wasn't money you were counting on. A one-time payment of $5,000 on a $250,000 mortgage at 3.75 per cent over 30 years will decrease the mortgage amortization by over 12 months.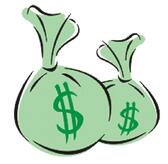 4. Make a lump sum anniversary payment - McNutt says most banks will allow you to make an extra mortgage payment each year, which is applied directly to the principal. Taking advantage of this by making a lump sum payment — even if it's as small as $50 a year — is a great way to chip away at your mortgage.
Reprinted with permission from RISMedia. ©2014. All rights reserved.