Disclaimer: These results should not be taken as a guarantee, as each case is unique. We have helped over 5,000 homeowners, here is one of their stories.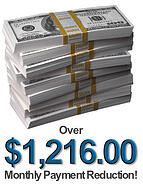 Many of our clients come to us after struggling with paying their mortgage for several years. That was the case with this couple. Unlike most of our other clients, though, they were nearly 5 years behind on paying their $2,600 monthly mortgage payment. During this half-decade, they had somehow avoided foreclosure, but they knew it wouldn't be too long until their lender, Bank of America, served them foreclosure papers. This couple had already been offered a loan modification once, but could not complete the terms of the offer.
That's when they retained (hired) us in late 2012. We understood the couples' commitment to saving their home, and began to work with them to get a loan modification. In early December 2012, Bank of America denied our initial request for a loan modification, saying that they didn't believe that the couple suffered through enough hardship. By the time January arrived, we were already working to resubmit the couples' loan modification package with more updated information. While we were in the information-gathering process; the husband lost his job; we had to update the couples' information package, and then had to resubmit all their information several times thereafter. This came as no surprise to us- Bank of America is known for re-requesting documents from its customers during loan modification. A recent lawsuit has alleged that BOA's entire system has been purposefully designed like this to keep customers from getting loan modifications.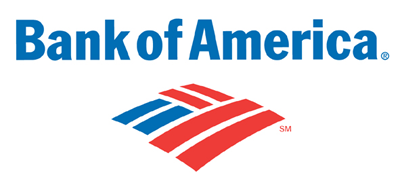 In July 2013, Bank of America sold this couples' account to Nationstar Mortgage. This and the husband losing his job may have been a blessing in disguise. By the end of August 2013, Nationstar had approved a mortgage modification designed to help this couple get back on their feet. The couple will now pay $1,393/month for the next two years at a reduced interest rate. After the two years is complete and the couple are back on better financial ground, the mortgage will revert to its original terms.
Bank of America-Nationstar Loan Modification Overview

Before

After

Monthly Payment

$2,609.36
$1,393.22 (a $1,216.14, or 46% reduction!)
Interest Rate
9.025%
6.638% fixed ( a 26% reduction)

Foreclosure

Home not in foreclosure, but client 4 1/2 years behind.
Threat of foreclosure completely averted.

Benefits to Homeowner

Client received loan modification terms for next two years; after that, mortgage will return to previous terms.

At Amerihope Alliance legal services, our goal is to provide legal counsel to help homeowners stay out of foreclosure and enjoy a more secure financial future. Since 2008, we've helped over 5,000 homeowners save their homes, and we look forward to saving even more homes in the future.