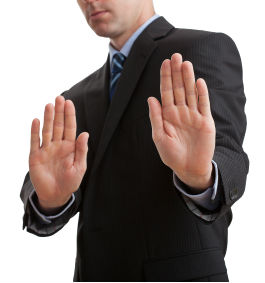 On the morning of this client's Summary Judgment Hearing early in 2013, our client and his son followed the wrong signs in the courthouse and sat outside the court room for 2 hours before someone told them that the cases had been moved to a different location. By this time they figured out what was wrong, it was two hours later and the Judge had already granted Wells Fargo a Summary Judgment and allowed them to schedule a foreclosure sale date. Here is what happened after they found Amerihope Alliance Legal Services.
On August 14, 2013, our firm was retained by a family who was deep in the foreclosure process. As a matter of fact, Wells Fargo had already scheduled a foreclosure sale date of September 24, 2013 on their home. Despite the fact that there were only a few weeks before the house was to be sold via foreclosure auction, our foreclosure defense attorney reviewed and accepted their case, and were ready to defend our client against Wells Fargo's foreclosure action in court.
Fighting Foreclosure with Less than 30 Days to Go
As soon as we were officially retained by the client, our legal team got to work. Immediately we filed a Notice of Appearance to notify Wells Fargo and the court that we were representing this homeowner in the case. At the same time, our home retention unit began working with the client and his family to create a loan modification package.
Over the next few weeks, we began communicating with Wells Fargo and their attorneys to obtain a clear history of the foreclosure case to build our foreclosure defense strategy. Our strategy was to file a Motion to Vacate Final Judgment and a Motion to Cancel Foreclosure Sale, and to show the judge that our home retention department had submitted a complete loan modification package to Wells Fargo. Under Federal guidelines which were set in place after the foreclosure crisis, generally if a bank is reviewing a loan modification under HAMP, then they can't continue with a foreclosure case.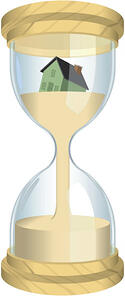 Our home retention unit quickly completed the loan modification package a week later and that package was submitted to Wells Fargo on the next business day. By August 30, we filed the motions with the court and served them to Wells Fargo's lawyers, and Wells Fargo's lawyers confirmed receipt of our motions. We requested a special expedited trial date from the court, and that trial was set for September 23, the day before the foreclosure sale. The stage was set for a legal showdown.
Our legal team exhibited great dexterity and had a another argument prepared, too. According to legal procedure in Florida, the plaintiff's counsel (lawyer) filed a witness and exhibit list, among other documents, prior to the final sale date. The problem was that Wells Fargo's attorneys filed these documents 14 days prior to the Summary Judgment Hearing, and Florida law states that these documents must be filed and served 30 days prior to the court date. The judge took great issue with these improprieties, and ordered that the final judgment be vacated and the sale date canceled. Now our home retention department is free to pursue a loan modification for the client without the shadow of foreclosure looming so closely.
The Key to Saving a Home Is an Experienced Foreclosure Defense Attorney
"The moral here is that we as attorneys can look at these issues and make arguments which would be missed by the general public," Attorney Alex Pearlberg stresses. "The importance of knowing the technical requirements of the rules and that we can identify them and like in this case, save a home and get working on our client's loan modification."
This story shows why it's extremely important to hire an experienced foreclosure attorney to help defend your foreclosure case.