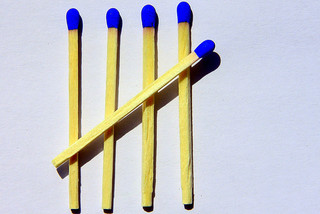 Good people face foreclosure every day, all over the country. The reality of the situation is that most people who face home foreclosure want to pay their bills, but have run into financial instability due to circumstances largely outside of their own control. Since the year 2000, foreclosure statistics have been on a steady upward trajectory year over year, starting at 470,000 homes in 2000, and growing each year to peak at 3.9 million homes in 2011, the most recent year for which full statistics are available. Foreclosures are regularly attributed to non-payment, but there are other reasons they occur, as well. Can foreclosure happen due to late fees?
In short, yes.
The troubling trend of increased foreclosures exists for a number of reasons, most of which are not in the average home owner's control. The worldwide economy has been sluggish, at best, over the last five years, the real estate bubble burst, and unemployment skyrocketed. Of course, one of the causes of the financial crisis was the issuance of predatory loans to homeowners, which makes the whole situation doubly troubling to anyone trying to keep their home in difficult circumstances.
One thing the homeowner can control, however, is foreclosure defense. In the end, a strong foreclosure defense from an experienced, hard working attorney can mean the difference between keeping and losing your home. You have rights as a homeowner, and a qualified lawyer can help ensure that those rights are upheld. Ahead, you will learn how foreclosures happen for reasons other than just missing regular loan payments.
Late Fees
Can foreclosure happen due to late fees? In reality, past due payments of nearly any type can be used as grounds for a bank to foreclose. While it is fairly unusual for a bank to foreclose based on late fees when other payments are up to date, the bank is still within its rights to do so. Unfortunately, late fees can happen to anyone, and once they start, there can be a snowball effect. What begins as a small financial nuisance can quickly become an albatross, with foreclosure coming into play.
Non-payment of HOA Fees
Non-payment of HOA fees is another fairly common reason for foreclosures. In some states, a lien is attached to your property as soon as homeowners association fees are overdue. This lien can limit the options that a homeowner has to avoid foreclosure, such as refinancing. The HOA can then move to foreclose upon the home, due to non-payment of fees, by taking the case to court. It is important to note, however, that different states have different laws and procedures for these matters.
Non-payment of Taxes and Insurance
While lenders can initiate liens on homeowners for non-payment of HOA or late fees, homeowners can also face other liens. Two of the most oft-cited examples are tax and insurance liens. By missing regular tax and insurance payments on time, the homeowner can find their home in the foreclosure process. Liens of any type create immense financial stress, and are best avoided if at all possible. When there's no way to avoid the lien, foreclosure defense becomes vital.
Can foreclosure happen due to late fees? Many homeowners who otherwise would make regular payments find themselves unable pay due to other debts, unemployment or time missed at work, financial emergencies like sudden medical problems, and much more. If you are a good person who is suffering from a bad foreclosure, it's time to find a quality lawyer who can put together the best foreclosure defense possible, and help you design a reasonable, achievable path back to financial stability.