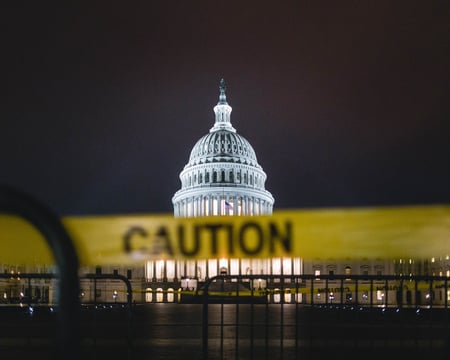 The government shutdown, which began on December 22, 2018 and is now the longest in history, has left 800,000 federal workers without pay.
While there's no end to the shutdown in sight, there is help available for federal workers who are struggling to pay their mortgages because of it.
Mortgage servicers are making assistance available that they normally offer during natural disasters such as hurricanes and wildfires.
Mortgage Forbearance
One of the ways servicers help borrowers experiencing a temporary hardship, like a disaster or a government shutdown, is to offer them a forbearance. A forbearance is when a lender temporarily suspends payments.
Multiple mortgage servicers, including LoanCare, Wells Fargo, Flagstar, Bank of America, and Chase, have stated that federal employees who will have trouble paying their mortgage because they're not getting a paycheck during the government shutdown, should contact them to discuss a assistance options, such as forbearance.
The Federal Housing Administration also sent a letter to mortgagees and lenders reminding them of their "ongoing obligation to offer special forbearance to borrowers experiencing loss of income." The letter continues: "FHA also strongly encourages all approved mortgagees and lenders to waive late fees for affected borrowers and to suspend credit reporting on borrowers nationwide who have been affected by the shutdown."
For federal workers or contractors who are not receiving a paycheck due to the shutdown, being able to skip their mortgage payment until they start getting paid again could be a big help. It may help them avoid foreclosure and/or take a hit to their credit score.
However, before you accept a forbearance from your servicer, you should know that many homeowners have found that a forbearance actually made their situation worse.
Hurricane Irma Forbearance Nightmare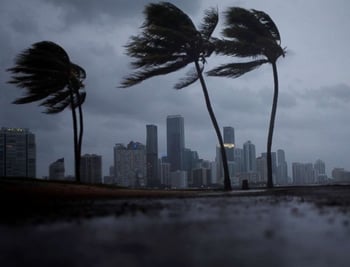 When Hurricane Irma hit Florida in 2017, mortgage servicers offered affected homeowners a disaster forbearance so they could recover from the hurricane. Borrowers were told they could skip 3-6 months of mortgage payments and then go back to normal. The missed payments would just be added to the end of their loan.
But that's not what happened for many borrowers. After the forbearance was over, the bank wouldn't take their payments. Homeowners were told that they needed to pay for all of their payments missed during the forbearance in one lump sum!

Borrowers didn't have the bank's claims in writing, so there was no way to prove what they were told. Some ended up accumulating late fees and falling into foreclosure because of an offer from their bank that was supposed to help them.

The mortgage servicer Mr. Cooper, formerly Nationstar, just settled a case with the state of Florida over their Hurricane Irma forbearance misconduct. They didn't admit to wrongdoing, but agreed to place a foreclosure hold on, and pay $350 each to, homeowners enrolled in their forbearance plan who were current on their mortgage when Hurricane Irma made landfall.
So, before you accept a "shutdown forbearance", it would be wise to learn from what happened to the homeowners who took a "disaster forbearance". Don't take your servicer's word for anything. Get it in writing. You don't want to make things worse trying to make them better.
Other Assistance and Resources
If your income has been affected by the government shutdown, and you need assistance, you should reach out to your mortgage servicer, landlord, or creditors to see if they can help you in some way. Just make sure you understand exactly what you're getting into before you accept any assistance.
If you do find yourself in default on your mortgage for any reason, a loan modification may be your only hope of avoiding foreclosure and keeping your home.