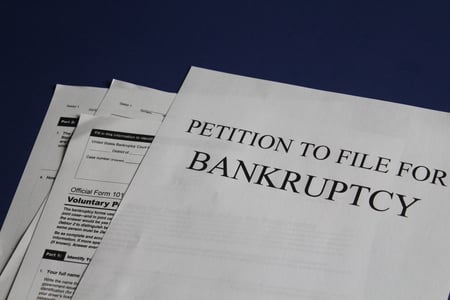 One of Florida's biggest foreclosure defense law firms, Stay In My Home P.A., has declared bankruptcy. The roughly 4,000 clients of the firm will need to look elsewhere for legal services.
Mark Stopa, the founder of Stay In My Home, P.A. and a high-profile attorney in the field of foreclosure defense, is under criminal investigation for alleged "equity skimming", which is a type of mortgage fraud.
Over the summer of 2018 Stopa was indefinitely suspended from practicing law for violating professional conduct rules. The Florida Department of Law Enforcement raided his offices, seized his firm's computers, and froze its accounts. With no way to make payroll "most of the attorneys and staff quit" the firm, according to an article in the Tampa Bay Times.
* Remember that everyone is presumed innocent until proven guilty in a court of law.
What Do Clients of Stay in My Home, P.A. Do Now?
(Hint: Call us for a free consultation 877-882-5338)

For the homeowners who hired Stopa to help them to avoid foreclosure to now lose representation in this way is shocking. And it could make it harder for them to keep their home. But there is some good news. We know of one case where a lawyer for Stay In My Home filed an emergency motion to withdraw as counsel and asked for a 45 day stay of the foreclosure case "to allow Defendant(s) to find new counsel... on an emergency basis to protect the public." Presumably, this was done in other cases as well.

You will need to find another lawyer to represent you in your foreclosure case. And you have a limited amount of time to act when you're in foreclosure (even with a possible 30-45 day stay), so you shouldn't waste any time.
Selecting Another Foreclosure Defense Law Firm
It's very important to select the right foreclosure defense law firm since your home is probably your most valuable asset, and a qualified firm with the right experience and knowledge can give you the best chance of keeping your home or getting out under the best terms. When considering firms, look for one with a proven record of results for people in your situation.
Amerihope Alliance Legal Services has helped more than 7,000 clients fight foreclosure, many of whom obtained loan modifications. We've been defending homeowners for 10 years, and we've received numerous awards and positive reviews from clients. If you're interested, you can call us or use this form for a free consultation.