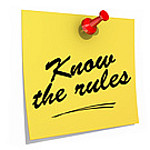 In 2009, President Obama introduced the Home Affordable Modification Program (also known as HAMP). The program was designed to help struggling homeowners either to refinance their mortgage or modify their existing mortgage. The program was designed with incentives to the servicers/mortgage lenders and homeowners. However, many servicers were not seeing the program through, and as a result, many homeowners experienced multiple obstacles in getting a HAMP loan modification.
HAMP adapts to protect homeowners from foreclosure
The HAMP program, unveiled in 2009, was considered by many to be a failed experiment (in part due to the servicers lack of participation and implementation of the rules as well as many stringent program guidelines). Due to many failed modifications, in June of 2012 the Obama administration unveiled HAMP Tier 2 in an attempt to provide assistance to struggling homeowners. Tier 2 came with some much needed eligibility changes. A few of the the biggest changes allow the modifications on as HAMP Tier 2 program to Non-Owner occupied Mortgages, the Net Present Value (NPV) was adjusted to allow a better approval rate under Tier 2 vs the Original HAMP. Also, homeowners that weren't able to successfully receive or continue payments on a previous HAMP approval are now eligible for a 2nd look after 12 months.

Keep in mind that not all servicers/mortgage lenders are participating in HAMP. You may visit www.makinghomeaffordable.gov to find a listing of over 100 servicers/lenders that are participating in HAMP.
New HAMP guidelines in 2012 to help homeowners
Here are some of the guidelines of HAMP and Tier 2:
The balance on the mortgage loan must be under $729,750.00 for a single-family residence, but may be higher for 2-4 unit owner-occupied properties.
A signed and dated, hardship letter with specific dates of the hardship(s) that caused you to fall behind (or caused you to be in imminent default) on your mortgage must be drafted.
A Dodd-Frank form must be completed and signed. This form is required due to the fact that HAMP will not be eligible for any homeowner convicted of a crime in connection to a real estate transaction in the past 10 years.
To be eligible, your mortgage payment (including principal, interest, real estate taxes, insurance, and homeowners association dues) must exceed 31% of your gross monthly pre-tax income.
You must be able to document your financial situation, including last two years tax returns, last two pay stubs, and last two months bank statements. If you are self-employed, you may need to provide twelve months bank statements and/or a year-to-date profit and loss statement in addition to the two years tax returns. If you have family members living in your home who participate towards the monthly housing expenses, proof of such contributions must be provided to the lender as well.
A 4506-T form must be completed (this will allow the servicer to pull your tax transcripts). Please note that you will still need to provide copies of signed tax returns.
2MP (a program under the new HAMP Tier 2 guidelines) will allow a review for a second mortgage or a Heloc (home equity line of credit) if you are approved and currently under a HAMP on the first lien.
You can apply more than once, even if you were denied or approved before. It used to be that HAMP could only be accepted one time. If you were approved for HAMP and then suffered another hardship, you could not re-apply. Tier 2 now allows you to reapply.
Under Tier 2, if you are unemployed, the servicer/bank would place you on a 12 month forbearance then a review for HAMP would occur on month 13.
Some critics of HAMP say that it is an ineffective "Band-Aid" mostly because it rarely addresses the fact that the borrower's property is upside down. Tier 2 has broadened the guidelines to a more effective level, but the issue of upside-down properties and the anemic principal reductions that are being applied are still an issue. It is worth noting that in most cases, the servicer/mortgage lender will first place the borrower in a trial plan before they are qualified (or approved) for HAMP. The problem with this trial plan is that in some cases, borrowers can be pre-approved for HAMP and make the required payments to the lender for several months and then after three or four months of lower payments, they are ultimately turned down for HAMP and find themselves facing foreclosure again. If this happens the servicer/Mortgage lender are in violation of the HAMP rules and that is something that the servicer/Mortgage Lender can be taken to task on.
Loan modifications are worth the effort
A HAMP loan modification can be beneficial in the right circumstance if submitted and followed through in a diligent manner. In conclusion, if you decide to go with HAMP (or any loan modification), make sure that you are informed and educated as to the proper manner to apply and get approved for your loan modification, so that the process may end with a true benefit to your family. The modification process can be a rewarding, albeit a lengthy one.
As always, you are welcome to leave any questions below or contact us privately through our free consultation form.
Sticky photo credit: One Way Stock via photopin cc