Disclaimer: These results should not be taken as a guarantee, as each case is unique. We have helped over 5,000 homeowners, here is one of their stories.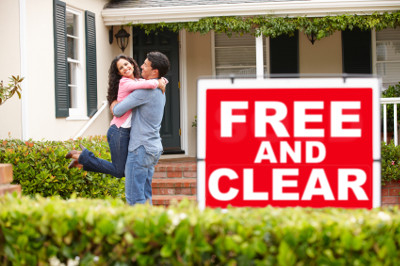 This client hired our law firm when her investment property was facing foreclosure. Her daughter and grandchildren were currently living in this house. The client had fallen six months behind on her Wachovia/Wells Fargo mortgage, but at the conclusion of our services, Wachovia had forgiven her mortgage completely. Here's her story:
This client had filed Chapter 7 bankruptcy in an attempt to save the home for her daughter. She had purchased the investment home in 2006 through Wachovia, via an adjustable rate loan with an interest rate of 7.5%.
The loan modification process was lengthy for several reasons: the bankruptcy filed, her income was not sufficient, and it was an investment property. She was denied for HAMP and had to be resubmitted for a traditional loan modification. Wachovia was extremely difficult, denying three loan modification applications. Wachovia was aggressively pursuing foreclosure action against our client's property. At this point, the loan was transferred from Wachovia to Wells Fargo, and the outcome looked bleak.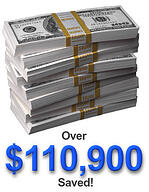 Our attorney, Gregory Nordt, motioned the court for a foreclosure conciliation conference with Wachovia's attorneys. A conciliation conference enables our attorneys to negotiate directly with Wells Fargo's attorney, at a lower cost than mediation.
Attorney Nordt argued that the Wells Fargo was taking an unacceptable amount of time to approve the loan modification, and was causing extreme stress for our client. The results from the conciliation conference were very favorable because they allowed our firm more time to pursue other possible workout solutions with the lender. By this time, the client was over $18,000 behind on her mortgage.
Free Home After a Long Fight
Our attorney was notified by Wells Fargo that they were canceling the entire remaining debt of $110,909.57 and the foreclosure action was dismissed.
There are times when the lender/investor will decide that it makes more financial sense to abandon a foreclosure lawsuit and waive the entire debt – this is not often, but it does happen. It can take a long time; in this example it took two years.
Wachovia Loan Modification Overview

Before

After

Monthly Payment

$492.75
$0.00
Interest Rate
7.5% variable
n/a

Foreclosure

37 Months Behind, Foreclosure Action Started
Foreclosure Stopped and Case Dismissed

Benefits to Homeowner

Client obtained their home free and clear, the deficiency, principal balance and attorney's fees (total of $110,909.55) ALL WAIVED!!
Our goal at Amerihope Alliance legal services is to provide legal counsel to help homeowners avoid foreclosure and have a more secure financial future. Since 2008, we have helped over 5,000 homeowners save their homes, and we look forward to saving even more homes in the future.