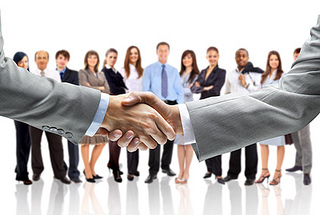 If you are among the homeowners asking what is a conciliation conference instead of mediation approach to foreclosure prevention negotiation, and wondering if conciliation is the best choice for your particular situation, you'll want to become familiar with this approach and its advantages. Most people have heard of mediation and arbitration, as they are a part of many types of legal actions. Conciliation is a technique that many haven't yet seen applied in foreclosure related cases, and thus are not sure what its strengths are.
Alternative Dispute Resolution Of Foreclosures Becoming More Common
Alternative dispute resolution (ADR) has become a valuable asset in foreclosure management and resolution during the past decade. There are a number of reasons for this. The sub-prime mortgage meltdown and housing market crash led to a major banking and credit industry crisis in 2008. A sort of chain reaction event followed, including credit contraction and reduced consumer spending, leading to increased unemployment and an economic recession that affected the entire world.
Record-breaking foreclosure rates were a part of the fiscal fall-out. Mortgage lenders, as well courts, were overwhelmed by the sheer number of foreclosures, as well as by the general chaos that struck the system with the sharp increase of foreclosures. Homeowners struggling to avoid foreclosure had to contend with loans sold so many times to so many different banks that they were very difficult to untangle, complex and contradictory loan modification agreements, lost paperwork and other process hassles, and a dramatic expansion of the time it took to get anything done.
Solutions that didn't involve shuffling through choked court systems were a positive for everybody, leading to an increased use of ADRs. Banks were dealing with a flood of properties, further depressing the housing market and increasing their losses, so lenders were often far more willing than usual to make deals with homeowners, because they really didn't want to have to deal with taking the property back. For homeowners with good legal help, that lender reluctance to increase bank-owned property inventory and take on property costs, such as maintenance, often translated into a positive outcome, allowing the homeowner to fend off foreclosure. Homeowners that didn't have good counsel or were not proactive didn't fare so well.
Conciliation Has A Different Vibe About It
A court trial, by its very nature, is an adversarial process. Mediation can be an effective option and can be less adversarial. However, because it is often mandated, it still does have a certain adversarial quality, and like most things associated with the court system, there will still be some bureaucratic red tape to deal with. Conciliation is different. The entire vibe is different, one of people coming together to work on resolving a problem, stepping out of the adversarial courtroom roles and away from the standard bureaucratic, one-size-fits-all solution limitations.
It is completely voluntary, so all participants are actually invested in working towards a solution, instead of one or both sides just showing up to meet the mandate. Rather than speaking to the lenders legal representative in an open courtroom or a mandated negotiation table, the homeowner's lawyer can speak directly to the people that have the power to act, the decision makers. This allows the homeowner's foreclosure situation to be looked at in light of its individual circumstances, not just impersonal numbers plugged into a repayment/default risk prediction formula. The conciliation conference approach often results in a solution that is more personalized, crafted to fit the individual financial situation and, thus, more likely to succeed.
Effective Representation Can Make All The Difference
If you are weighing questions concerning what is a conciliation conference instead of mediation strategy, and how it can work for you, it may be worthwhile to consult an experienced foreclosure prevention attorney. The foreclosure climate is different today. There have been many federal and state legislative and regulatory changes. These types of ADR methods tend to be best used by attorneys that are currently in the foreclosure protection trenches, working primarily in that legal area since the foreclosure flood began. The best foreclosure prevention lawyers can help you through the entire process, from loan modification assistance to negotiations to – if need be – court.