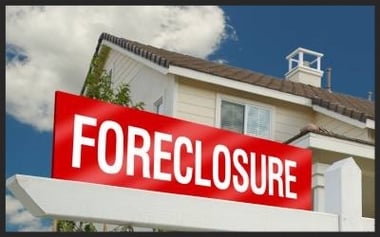 Other than facing criminal charges that could cost you your freedom or a custody battle for your children, there are few legal fights that are more consequential than foreclosure. Your home is probably your largest investment and also has an emotional value that can't be measured in dollars. Accordingly, many people hire a foreclosure defense attorney to help them deal with it. But even the best attorney can't solve your foreclosure problem without your help. You have to do your part.
Doing everything you can to help your attorney isn't going to be worth a damn if you hire a flake attorney with no experience. So you need to do some homework to make sure you get a qualified professional.
Selecting a Good Attorney
Start at your prospective attorney's website and see if they have a proven record of success with people in your situation. You don't want someone who is learning as they go.
You want a lawyer who can prove that they've gotten the results you want for many previous clients. Act like you're from Missouri and say 'show me.' Take a quick look at Martindale-Hubbell, which has been the gold standard for lawyer ratings for more than a century, to see what past clients think of the firm. Every business will have some positive and negative reviews, but the overall score can give you a sense of how their clients feel about them.
Unfortunately there are scam artists who take advantage of homeowners in their time of need. The way to avoid being taken advantage of is to make sure your lawyer's background isn't sketchy and they aren't making unrealistic promises. An attorney can tell you that, based on their experience, they believe you have a good chance of getting what you want. But they can't guarantee a result. That's illegal.
How do you help your attorney help you?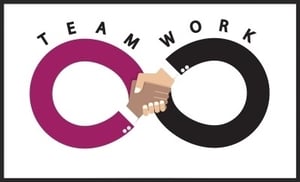 Your work isn't over when you find a great law firm and retain (hire) them. You've got to help your attorney help you. And, believe it or not, some people fail to complete basic tasks their attorney needs from them even when they're at risk of foreclosure.
Tell your lawyer everything that's pertinent to your case. Your attorney is the only person in the world that you can tell about a crime you committed and they legally can't tell the police. So don't hold back on anything relevant even if you think it will hurt your case or make you look bad. Your lawyer can decide what to share with the court or the bank. Their judgment is a big part of what you're paying them for.
When fighting foreclosure, that means to be completely forthcoming about your income, savings, debt, and bills. Everything. Give them all the documentation they need and do it on time. They have no way of getting it without you. And don't waste your time telling them how you feel. Tell them the facts, what you want, and let them work for it.
Loan Modification Help
A loan modification is the only hope many homeowners in foreclosure have for keeping their home. It involves making at least one change to an existing home loan. The length of the loan, interest rate, and/or principal can be changed to permanently lower the monthly payment to an affordable portion of your income. A loan modification doesn't cost anything and doesn't require good credit. Once it's approved, your loan will be reinstated and will return to normal servicing.
A lot of homeowners want to get a loan mod to keep their home, but most people who apply for one on their own are denied. An experienced lawyer can help you complete your application in a way that gives you the best chance for approval. You have to show that you have enough income to afford your home but not so much that it looks like you don't need assistance. Your attorney can help you show the bank that your income is in the 'Goldilocks range' in a legal and ethical manner.
It takes a collaboration with your attorney to complete a loan modification application. This is where it's really important to get them all the documents and information they need. If it's a success, you'll be asked to complete a few trial modification payments. It is vital that you make the trial payments to the bank on time. And it's something your lawyer can't do for you.
If you've made your trial payments and have received a permanent modification offer, you will have to sign, notarize, and send in the whole document to your loan servicer. The address it needs to be sent to will be different from the one you sent trial payments to. Any mistakes with the final agreement will delay your permanent modification. These tasks are your responsibility.
The path to resolving foreclosure is plagued with obstacles on all sides, whether you want to keep your home with a loan modification, or leave through a short sale or deed in lieu of foreclosure. Plenty can go wrong and the stakes are high. A good attorney can help you avoid the pitfalls and get what you want, but even the best attorney can't do it all for you. You have to select a good law firm, hold them accountable for what they're supposed to do, and do what you have to.
Image courtesy of chatchai_stocker at FreeDigitalPhotos.net