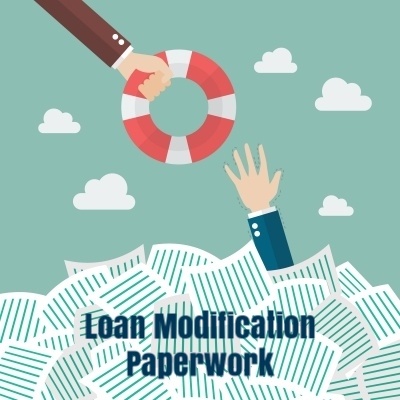 One of the most common complaints from homeowners trying to get a loan modification is that they have to keep sending documents that they've already submitted to their loan servicer.
In desperate need of a loan modification to save their home and avoid foreclosure, they are stuck in a sea of paperwork, bureaucracy, and uncertainty that seems like it will never end.
Why does this happen?
Borrowers who want a loan modification are required to submit an application to their loan servicer, called a request for mortgage assistance (RMA), that includes many financial documents.
Loan Modification Documents
Servicers can have different requirements, but some of the common documents you will likely be required to submit with an RMA include:
Utility bill
Two months bank statements
IRS Form 4506-T (request for transcript of tax return)
Financial worksheet
If you are a W-2 employee:

Pay stubs showing last 30 days of income
W-2 (if W-2 applicable)
If you are self-employed:

Year-to-date profit and loss
Last 2 years business tax returns
It's a lot of work to gather all of those documents, then scan or fax them to the loan servicer. Often homeowners don't submit a complete package. Their application is missing some documents, so it's not accepted as complete and reviewed.
"Completed" Application Scam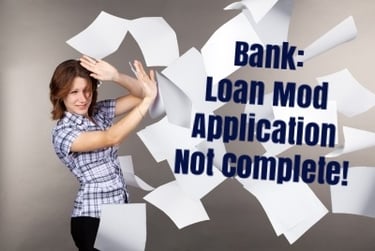 Servicers have been known to take advantage of one missing document to say an RMA isn't complete so that they don't have to review it and can move forward with foreclosure, which has been called the "completed" application scam.
Banks are not supposed to move forward with foreclosure while a loan modification is under review. That's called dual-tracking, but if the application is never accepted, it's not dual-tracking.
Once the RMA is complete the best case scenario would be that it's promptly accepted, reviewed, and you are offered a great loan modification with an affordable monthly payment and reduced principal.
That would be great, but more often than not, the borrower's work is not done after their application is accepted. They have to keep sending documents they've ALREADY FREAKIN SUBMITTED!

The Reason You Have to Resubmit Documents for Your Loan Modification
There is one big reason that you have to resubmit documents: they are not the most recent versions of those documents available.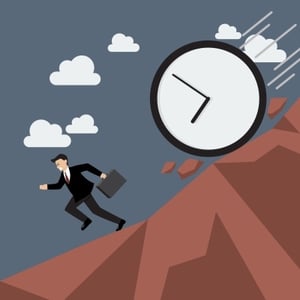 Bank statements and income verification documents have to be updated every 30 days, but few loan mod applications are approved within 30 days. It usually takes at least two to three months, so in all likelihood you'll be sending updated versions of some documents at least once.
After doing all the work of applying, having to resubmit documents is often a cause of frustration, which turns to panic, especially if a sale date is approaching.
Foreclosure sales are supposed to be canceled when a complete loan modification application is accepted for review at least 37 days before a sale. So getting the application accepted before that time is vitally important.
What to Do About It
You have to be proactive about getting a loan modification and saving your home from foreclosure. The person at your loan servicing company might have a few hundred loan mod applications that they're working on, and they are known to give applicants the runaround. Don't just hope that they will prioritize your case and keep you up to date on all the developments. Call them regularly to see what's going on and to remind them what you want.
And consider hiring a professional, such as a foreclosure defense attorney, to defend you from foreclosure and help you get a loan modification. Our firm shoulders the burden of following up wtih lenders and making sure documents are up-to-date so that our clients don't have to.
There's a lot to know about foreclosures and loan modifications. What you don't know can hurt you. Someone with experience may be able to help you increase your odds of getting what you want or get a better deal than you could have gotten on your own.
Image courtesy of Sira Anamwong at FreeDigitalPhotos.net