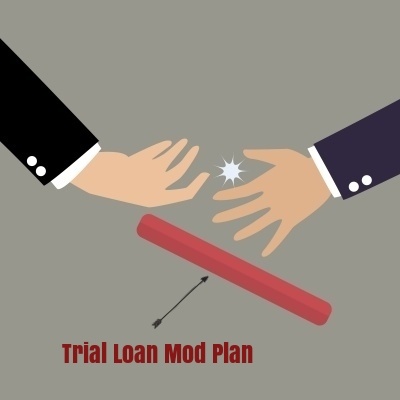 What happens when your mortgage servicer changes in the middle of making trial loan modification payments? Do you have to start the process all over again, or does your old agreement transfer to the new servicer?
First, let's define what we're talking about. A mortgage servicer is the company that accepts your house payment and credits your account. They're the accounts receivable department for your mortgage.
Your servicer could be a big bank like Wells Fargo or a non-bank like Ocwen or SLS. Servicers are also involved in the foreclosure process and evaluating borrowers for loss mitigation options, such as a loan modification.
Servicing rights transfer from one company to another all the time, including in the middle of a trial loan modification. You, the borrower, have no say about it whatsoever.
A servicer change should be simple when the borrower is current on the loan, though servicers have been known to botch even that. But things can become complicated when the borrower is in default and working toward a loan modification to avoid foreclosure.
If your servicer changes...
...when your application is in review, but not yet approved:
If your loan modification application is under review when servicing rights are transferred, then you will probably have to apply all over again with your new servicer. You will lose everything from your old application.
The new servicer may require that you produce different documents as part of their application process, so make sure to get a list of what they require before you reapply. Don't just send in the same documents from your last application.
...when you've been approved for a trial loan modification:
If you've received an offer for a trial loan modification, that offer is still valid after your servicers change. If your servicer changes during your trial payment period, then you can pick up where you left off. Your new servicer is required to honor any loan modification agreement that was offered by your old servicer. If you made two of the three trial loan modification payments before your servicer changed, the third payment will be made to the new servicer.
Getting professional help
Our law firm, which provides foreclosure defense services and loan modification assistance to homeowners, has represented clients whose servicer changed during their trial modification. It takes a lot of work to be approved for a trial loan modification, often including multiple denials. We don't want the homeowner's opportunity to avoid foreclosure and keep their home to be lost, so we take proactive steps to make sure everything goes smoothly, by doing things like:
Communicating with the new servicer
When your mortgage's servicing rights are transferred, the new servicer will send a welcome letter that will contain a new loan number. With that loan number, we can obtain third party authorization to represent our client, then we contact somebody at the new servicing company and let them know if there's a mod in progress on the mortgage.
Sending proof of the modification agreement to the new servicer.
We like to remind the new servicer what was going on with the old servicer by sending them a copy of the loan modification agreement. We want them to know exactly what their responsibilities are and what we expect of them. When proof is sent to them, later they can't say that they didn't know about the agreement.
Advising our client to send payment at the right time.
Sending in a trial modification payment as soon as you are notified of the servicer change may seem like a good idea, but it could backfire. It takes about 30 days after the transfer for the new servicer to get all the data for a new mortgage in their system. If you send payment too soon, the servicer may not have your information in their system, and won't be able to apply your payment properly. So we tell our clients to wait until the appropriate time to send in their trial payments with a new servicer.
If you're trying to get a loan modification to avoid foreclosure and keep your home, you should give some serious consideration to hiring an attorney. An experienced professional can give you the best odds of having your application for a loan modification approved. And if there is a transfer of the servicing rights to your mortgage before, during, or after the trial modification payments are made, your lawyer can make sure that doesn't jeopardize your modification.