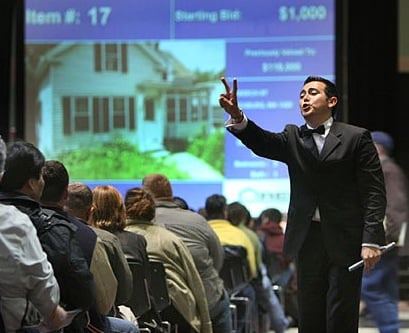 Some homeowners do everything right, but mistakes by their bank cause them serious problems with their home. That's the case for a recent client of our firm who was approved for a trial loan modification, but her home was still sold at a foreclosure auction by Wells Fargo!
In August of 2016 a homeowner in Miami-Dade County, that I'll call Mrs. Thompson to protect her privacy, was approved for a HAMP trial loan modification by her lender, Wells Fargo. She had previously fallen behind on her payments, and being approved for a trial loan modification was exactly what she needed in order to avoid foreclosure and keep her home.
Normally being approved for a trial modification is the hard part about avoiding foreclosure because loan modification applications take a lot of work to complete and are frequently denied. But Mrs. Thompson was approved for a trial modification, so all she had to do was make her trial payments on time and move on with life, right? Not so fast.
Mrs. Thompson's home was scheduled to be sold at a foreclosure auction in August. The date was set before she was approved for a trial modification. Now that she had an agreement with Wells Fargo, the sale date needed to be canceled.
It's the responsibility of the plaintiff (the bank) to do what's required to cancel a foreclosure sale, so Wells Fargo's attorney filed a motion to cancel the sale about a week before it was scheduled to take place.
Home Wrongly Sold At Auction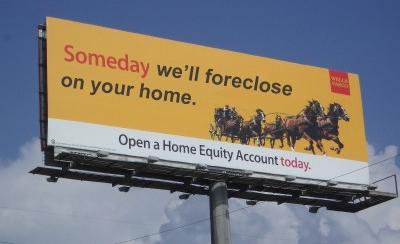 Unfortunately, Wells Fargo's attorney did not supplement their motion with the proper documentation and it was denied by the judge. Sale dates on this property had been canceled in the past and a different judge than normal was hearing the motion, which may have made this cancelation more difficult. That's no excuse, though. Attorneys have a responsibility to file their motions properly. This one wasn't, and it was denied.
Inexplicably, Wells Fargo's attorney did not follow up and file a new motion to cancel the sale. So when the sale date came, the auction was held and a third party purchased the property and was issued a certificate of title!
Wells Fargo's attorney then filed a motion to vacate the sale, but misrepresented their case by saying that they had purchased the property even though they knew a third party purchased it. The judge granted their motion. Wells Fargo's attorney failed to send a copy of the motion to the buyer, keeping them in the dark and denying them their right to due process.
When the third party buyer found out what happened they hired an attorney who filed a motion to vacate the order vacating the sale. The court granted their motion and ordered that they be issued a writ of possession, which would allow them to evict Mrs. Thompson.
On The Cusp of Eviction
Mrs. Thompson found out that she was close to being evicted from her own home and, at a hearing on the issuance of the writ of possession the judge deferred ruling.
Fortunately Mrs. Thompson realized this matter was too important and complex to handle on her own, and she made the smart decision to hire Amerihope Alliance Legal Services shortly before Christmas of 2016. We gathered all the relevant evidence and began talking with Wells Fargo's attorney.
Foreclosure Sale Vacated
We filed a motion to vacate and cancel/rescind auction sale and certificate of title, which was granted.
Here is an excerpt from the order granting the motion to vacate foreclosure sale:
"Defendant's Motion to vacate and cancel/rescind auction sale and certificate of title...is hereby granted. The foreclosure sale held on August 18, 2016 is vacated. The certificate of title issued to (Buyer) is vacated. The Clerk of Court shall forthwith return the foreclosure bid funds, less the Clerk's fees to (Buyer)…In the event plaintiff and/or plaintiff's counsel have received any funds from the clerk from the foreclosure sale, they shall be forthwith returned to the clerk of court, plaintiff shall reimburse (Buyer) for all unrefunded clerk's fees within 20 days from this date. The court reserves ruling on (Buyer) entitlement to attorney's fees."

Thanks to our work the sale was vacated and Mrs. Thompson was able to avoid more difficulties with her property.
This was entirely the fault of Wells Fargo's attorney for not having the sale date canceled. Banks are not supposed to pursue foreclosure while considering a homeowner for a loan modification, which is a practice called dual-tracking.
The negligence of Wells Fargo's attorney also caused problems for the third party bidder, who had done nothing wrong. They and our client may be able to get their attorney's fees paid for by Wells Fargo because it was their fault they had to hire an attorney.
Fortunately things worked out for our client, but it's scary to think how horribly things could have turned out. Despite making trial loan modification payments, and even continuing to pay after her home was sold to someone else, she still came close to being evicted.
Mrs. Thompson was approved for a permanent HAMP mod while still trying to get the foreclosure sale vacated, and now that it is, she can finally put this nightmare behind her.
Unfortunately, cases like this are not unheard of, and mistakes by banks can have terrible consequences for homeowners. When they do, or when you're at risk of losing your home for any reason, it's a good idea to have an experienced professional on your side to fight for you.