You can take that with a grain of salt...
ILLINOIS IS MAKING IT HARDER TO FORECLOSE? IS THERE A CATCH OR...?
According to the high and mighty and all so reasonable Supreme Court of Illinois, the new foreclosure rules, effective as of March 1, 2013, basically take a load off from the soon (or not soon) to be foreclosed homeowner.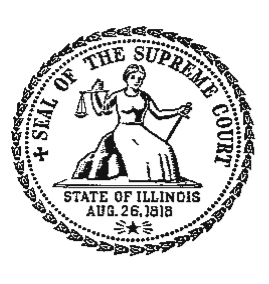 Some of the new legal mambo jumbo (aka rules) include;
Rule 99.1 – which to make it sound understandable (go give it a read if you dare and try to reason through it) just implements NEW requirements for foreclosure mediation programs in the circuit and county courts
Rule 113 - sets out required practice, procedure and notice obligations by the lender and is directly aimed to annihilate (for lack of a better word) E(robo)-signings (who really signs those anyways, ever wonder?) by requiring submission by the lender's representative of a prove-up affidavit (as in, not just anyone can submit a signature, which, in return, makes things much harder on the lender to move things along,, phew!)
Rule 114 – requires that a lender attest in an affidavit that it has complied with the requirements of any loss mitigation program that applies to the loan. It also says that without the affidavit, a judge many deny entry of a foreclosure judgment ( so unless the lender complies with submitting an attested affidavit, then they are S.O.L with a foreclosure judgment, go figure!)
The above laws aren't all of the new laws , trust me, there are more than you can count with 10 fingers and 10 toes (much more), but these few are the most relevant and important, so I'd say stick to getting your head around these (albeit if you want to try and understand the rest, by all means, be my guest.. oh and good luck)
ALSO, MORE (GOOD?) NEWS, CHECK THIS OUT!
** If a homeowner loses a foreclosure case by default because of a failure to appear in court, the clerk of the court will be required to send a clear notice to the homeowner explaining what occurred.
Well, well, well, look at the Supreme Court being a considerate bunch. I mean really, it is such a back breaking task to write a short blurb and send it to the person that just lost their home? But yet, since when has the judicial process been all that considerate? Pretty much never, I guess they're trying to step it up a notch with this one!
** Lenders and servicers will be required to send a specific notice of the sale date to all homeowners, rather than just advertising it in a newspaper.
Wow, so now you don't have to read through pages upon pages of fine 10 point print to figure out you're now kinda sorta homeless? How nice, major props to the Courts!
** Every foreclosure lawsuit must include a copy of the note signed by the mortgagor, including all endorsements evidencing the transfer of ownership of the mortgage.
Overall, these rules "Are designed to better inform and protect the tens of thousands of Illinois homeowners still at risk of losing their homes to lenders six years after the local housing market's bubble burst."
Wait wait wait, to inform and protect? So now you're all on the homeowners side?... Touché!
- We'll just have to wait and see about that!

Here's a more specific description of the above, hot out the Supreme Court oven!
What's happening in FL, NY, NJ, PA and CT?
Let's start with FLORIDA,
As you probably already know, FL has the biggest inventory of backlogged foreclosures of any state, along with one of the longest foreclosure time-lines in the nation with the average foreclosure taking 893 days (ok, great, the longer the process the longer I can keep my home!). Except, to speed up the foreclosure process and clear out some of the backlog, Florida's governor Rick Scott signed a new foreclosure bill into law on June 7, 2013 ( guess governor Scott isn't on your side at all, thanks Rick for wanting to kick me out of my home sooner than anticipated.)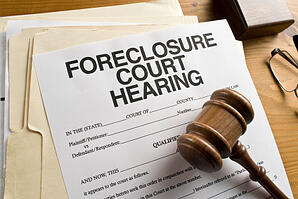 Anyways, now comes Florida House Bill #87, which tries to expedite Florida foreclosures. This comes to life, "after the foreclosure complaint has been filed, the mortgagee (the lender) could request an order to show cause why the foreclosure should not proceed. If the defendant homeowner waives the right to be heard (by failing to file a response, by filing a response that does not contest the foreclosure, or by not showing up at the hearing) or loses at the hearing, the court can enter a final judgment of foreclosure and order the clerk of the court to conduct a foreclosure sale." There are so many things wrong with this law. I mean, talk about unfairness to the homeowner, where it boils down to all or nothing, either you follow these strict guidelines or you might as well start packing. Figures Rick Scott hasn't gone face to face with foreclosure, because if he did, he'd think twice about this bill for sure.
This new bill gives the homeowners less time to:
Talk about beating a dead horse. Not only does Bill #87 take away homes faster, but also severely cuts the alternatives left to the homeowner. All in all, it doesn't look like it will be a happy place for Floridians going through foreclosure.
Jump to this if you want learn more about House Bill #87:
WHAT ABOUT NY, NJ, PA & CT?
These selected few can all be grouped together in what I'm going to call "backlog paradise" minus the fruity drinks with colorful umbrellas.
As you might already know, states like NY, NJ, PA and CT also deal with foreclosure through the judicial system. The main issue with judicial foreclosures is that since the robo-signing crisis that we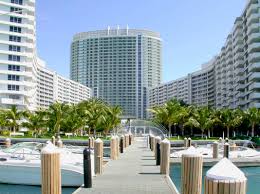 nt down in 2010 ( "where some of the nation's largest mortgage lenders had a practice of signing off on foreclosures without reviewing the documents") the judges decided to tread the waters much more carefully. Consequently, a backlog of foreclosure filings (old and new) are clogging the dockets, thus leaving tons of unresolved foreclosure filings.
Even with these states actively trying to reduce the backlog, foreclosures are still taking an average of about 999 days (from foreclosure to resolution) in NJ and a smaller but still stagnant 624 days in PA (just to name a few, oh and let's not forget the average of 1,029 days it takes NY).
So what does all this backlog mean for homeowners?
Basically, this means that you can free ride your way through years of foreclosure (more or less around 3 years free!). Now think about it, 2-3 years without a mortgage payment, just imagine saving up all that dough to get that South Beach condo you've wanted your whole life. Tough stuff eh?! Say buh-bye to that single family home and hello to that poolside and sunshine highrise!