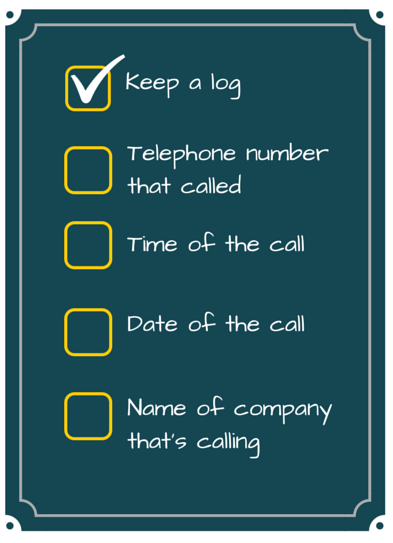 When a debt collector calls you, it's important to keep a record of what happened, especially if you think your rights may have been violated.
Consumer law attorneys need, at a minimum, the following information to begin a prosecution of your rights under the FDCPA, FCCPA, or TCPA:
The number that called
The time of the call
The date of the call
The name of the company calling, if known.
Any time a new number calls you, it is important to answer the phone at least once to make sure that a given phone number belongs to the same debt collection company. Once you have this information, you can hang up. Any future calls from that particular phone number can be logged as belonging to that same company.